Personal Statement Help FAQs
On this page you should find the answer to any questions that you may have about TSR's PS Help service.
The "Personal Statement Help" forums on TSR provide a free personal statement checking service to help you improve your PS for your university application. Post a draft of your PS in the appropriate Personal Statement Help forum to receive comments and feedback tailored to your individual statement.


Features of Personal Statement Help:
Free advice from current university students and graduates.
A private forum to ensure complete confidentiality of your statement. Only you and the approved PS Helpers can see your statement. This keeps your statement safe from plagiarism.
Receive subject specific advice from people with experience of the university application system, in addition to help with general structure and content.
Threads are marked for the attention of helpers, to ensure that statements are reviewed as soon as possible. On average, reviews will take around 3 days.
The Personal Statement Help forums are private forums: this means that only the thread starter (you), the PS Helpers and the appropriate TSR moderation staff can see your statement. This is why the forums appear empty until you have created a thread, at which point only your own thread will be visible to you. The private nature of the forum means that your statement cannot be indexed by search engines or other sites. Your statement will not appear on any other sites as a result of posting it in Personal Statement Help!


All of the PS helpers have a confirmed place at university, or have already graduated, and membership to this team is strictly controlled by the TSR moderators to ensure that this remains the case. To become a PS helper, a member must first provide conclusive proof that they are at or have attended university. The PS helpers may be identified by the PS Helper tag in their post-bit, under their username.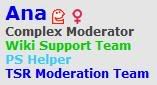 If you have any concerns about plagiarism or confidentiality in Personal Statement Help, please start a thread in the Ask a PS Help Mod forum.


Please note: confidentiality of your statement applies to the Personal Statement Help section of the site only. Do not post a draft of your PS in the public forums of TSR, where it may be copied by other applicants and websites. Any statements posted there will be moved to Personal Statement Help.
There are several things we ask you to do before submitting your statement for review in PS Help:



Proof-read your statement thoroughly to check for obvious spelling and grammar mistakes. We're here primarily for advice on content, not for spell-checking. Don't rely on Word's spell-checker.
Try to submit as complete a draft as possible. We can only promise to look at one draft and any further drafts you submit will take a lower priority, depending on how busy we are. If you're stuck for ideas there are articles on writing a PS statement and example statements in the TSR Wiki library.
We cannot write a personal statement for you, so don't ask us to; we are here to provide constructive feedback on what you have already written.
Your statement should be as close as possible to the 4000 character, 47 line limit. You can only submit statements for review which are between 3000 and 4400 characters.
Try to make a final decision on what courses you are applying for, before asking us to review your statement. Writing a personal statement for multiple subjects is extremely time-consuming, both for you and for us.
Try to have a rough idea of where you want to apply. This way we can further tailor your application, particularly for people considering Oxbridge.
Try to avoid posting close to the application deadlines as the forums will be busier, it will take you longer to receive a review and we will not be able to offer you the same amount of help as during quieter periods. Good time management will make the application process much less stressful!
You can submit your statement for a PS help review by completing our applicant help request form.

See Personal Statement Help Service for information about the service such as current wait times and a link to the form submission.

Submitting your statement

Please provide as much information as you can about your university application before submitting it for a review.

It is also highly advisable to select to receive email notifications so that you can easily know if you a PS helper has responded to you.





Once you have submitted your statement for review you can view it in here. Your statement will automatically have the tag "Needs Attention" next to its title which indicates to PS helpers that you are waiting for a review.
The Personal Statement Help forum does not work as quickly as other forums on TSR and it may be several days before you get a reply. The average time to receive a response is around 3 days, but we try to ensure that all statements are looked at within a week. During busy periods close to deadlines the wait may be longer, so ensure that you submit your statement in plenty of time. Please look at the announcement on the 'welcome to PS help' forum page here to give you an indication as to the current estimated waiting time and the number of statements waiting for a first review.


It may be the case that your statement is waiting for several days without a single reply, despite there appearing to be many page views of your thread. Don't worry we are not ignoring you! We will try to get your statement looked at by someone with experience of the subject you are applying for, but for less common subjects this can take a while. If you are happy to have a more general non-subject specific review, then let us know and we may be able to review your statement sooner.



All the helpers are volunteers who lead their own busy lives with university or a full-time job and fit PS help around their own schedule. Please be patient and be assured that we will get to you eventually. If you submit your statement to UCAS whilst you are waiting, please do let us know so that we can prioritise helping other people who can still benefit from our help.
Personal Statement Help uses a tagging system to inform both the helpers and the applicants of the status of their statements. The tags are visible as coloured text next to the thread title and are updated manually by the PS Help moderation team. Not all of the tags are automatic so there may be a delay of several hours before the tag status is changed. The following tags are used in PS Help, with a description of what they mean:




- The statement still needs to be reviewed
Needs attention – 3 days
- This statement has been waiting for at least 3 days for a review. These statements are the highest priority
Needs attention: UCAS Deadline
- These are statements fast approaching the UCAS Deadline
Answered
- The PS has been reviewed and is awaiting the submission of further redrafts if needed/requested.
Updated
- Further drafts have been posted that require another review.
Subject opinion requested
- The statement has been reviewed, but the PS Helper has requested input from another helper with subject specific experience. This may or not be provided depending on the availability of helpers in the discipline.
Second opinion requested
- A request by the PS helper for a 2nd opinion, which may or may not be provided depending on the availability of helpers. This is often used for joint honours courses.
Awaiting user response
- Input from the applicant is required before any further reviews can be provided.
Resolved
- The statement has been submitted to UCAS or a review is not required.




In addition to the thread tags, new statements that need a review are "stickied" to keep them at the top of the forum page until they have been reviewed. This prevents statements getting lost or missed by the helpers at busy times.
We are happy to look at further drafts of your statement, but please post redrafts in the same thread as your first draft. Our Helpers subscribe to threads they've helped on, so will be notified that you've posted a redraft. Please refrain from private messaging statements to individual helpers as this may increase the time you will be waiting for a review.




When the forum is busy and a lot of people need help we give priority to first drafts. We can sometimes help with redrafts but it may take longer and in some cases we may not have the resources to review redrafts. Please bear this in mind when submitting your statement and try to do as much drafting work as possible yourself before submitting your statement for review.
The aim of Personal Statement Help is to help you as an applicant to write the best PS that you can and this means that we will usually give lots of constructive criticism. Many first drafts are far below the standard needed and so we may suggest many, many, many improvements to your personal statement. Please don't be offended if we tear your statement to shreds, because we have your best interests at heart; we are not trying to make you feel bad! There are examples of the type of review that you can expect in the TSR Personal Statement Library.




All of the helpers should provide their feedback and criticism in a constructive manner so as to provide useful advice which will help you to improve your statement. We do not tolerate or encourage abusive or rude comments from helpers reviewing your statement. If you feel that this has occurred then please notify the PS Help moderators by clicking the post report icon in the top right hand corner of the offending post, or create a new thread in the Ask a PS Help Moderator forum, which is only visible to the moderation team. Please try to be polite and avoid confrontation by going through the proper channels. The Ask a PS Help Moderator forum can also be used for any other issues or queries that you wish to raise with the PS Help moderation team.
Personal Statement Help is designed for UCAS applications for undergraduate studies at UK universities. Due to the growing demand and popularity of the PS help service we are no longer able to extend our service to provide help with personal statements for non UCAS purposes. This includes applications for postgraduate studies in the UK and personal statements for international universities (such as US institutions) where the requirements are dramatically different to what is required at undergraduate level in the UK.


However, we will continue to provide help with personal statements for graduate entry medicine and law at UK universities. If you are applying for one of these courses you are welcome to submit your personal statement for review and we have a number of reviewers who have applied for such courses in the past.


Please be aware that we can not provide the same privacy guarantees for postgraduate applications as we can for undergraduate ones. This is because many PS helpers are current undergraduate students and may well apply for such courses in the future. To ensure the safety of such applications, PS helpers applying for the three aforementioned postgraduate courses are required to leave the user group whilst making their application. However, once they have submitted their application and/or the application deadline for that cycle has passed they are welcome to rejoin PS help and continue reviewing statements.
No. It's important for us to have a dialogue with the individual applicant and we will usually only allow a TSR user to post one thread per cycle, even if the statements are for different people. We want to spread our time between applicants fairly; therefore we monitor the number of threads that a user creates in PS Help in any one application cycle. You should encourage your friend to create their own TSR account and post their own statement; the registration process is free and quick.
There is no benefit in the PS helpers reviewing a statement that has been submitted, as there is nothing you can do to change it. Therefore, do not post your PS in the forum if it has been submitted, so that we can dedicate our resources to helping applicants who can edit their statements.
The PS help forum is the safest place for your PS. TSR does not delete any threads; any unsuitable threads are sent to a recycle bin that is only accessible to mods. Therefore, there is no benefit in moving your thread, as the PS help forum is private too.
In order to become a PS helper, you need to prove that you are fulfil the criteria: having a confirmed, unconditional offer; being at university (often proven through emailing from a university email address or posting from a campus IP); or being a graduate (e.g. graduation certificate). You can request to join the usergroup here and post in the Ask a PS Help Mod forum.