MP Activity and Voting Records
---
The Speaker is mandated by
A114
to monitor and record the activity of Members of Parliament as follows:
This thread is an archive of all voting updates over the years.
The current Rolling Voting Record can be found
here
.
This thread was originally created by former Speaker
DayneD89
, and is currently maintained by the incumbent Speaker
PetrosAC.




Records by Parliament




---
11th Parliament and before
Spoiler:

Show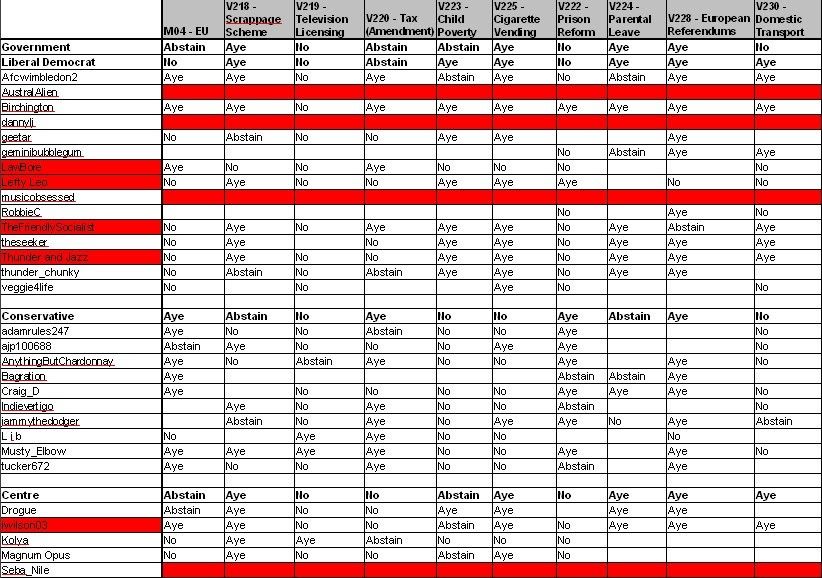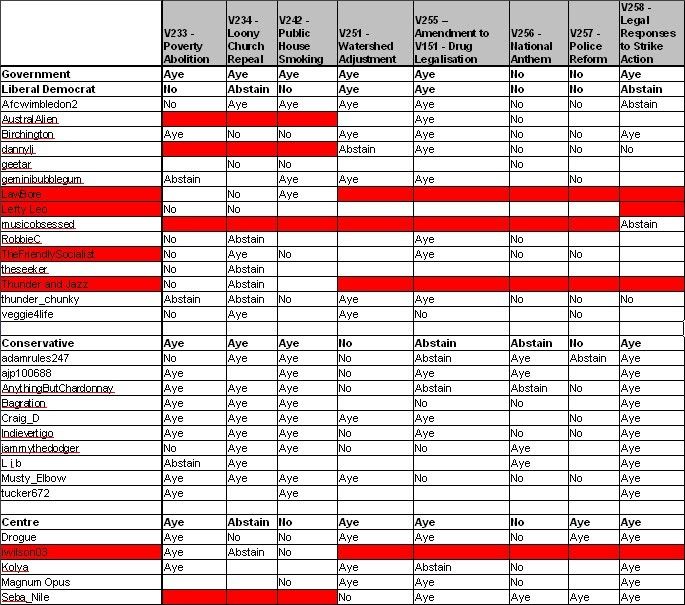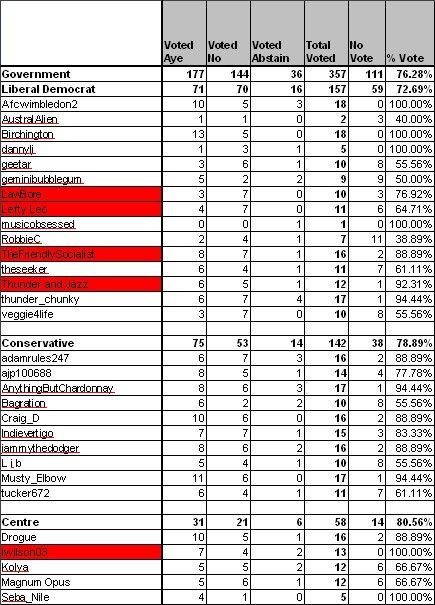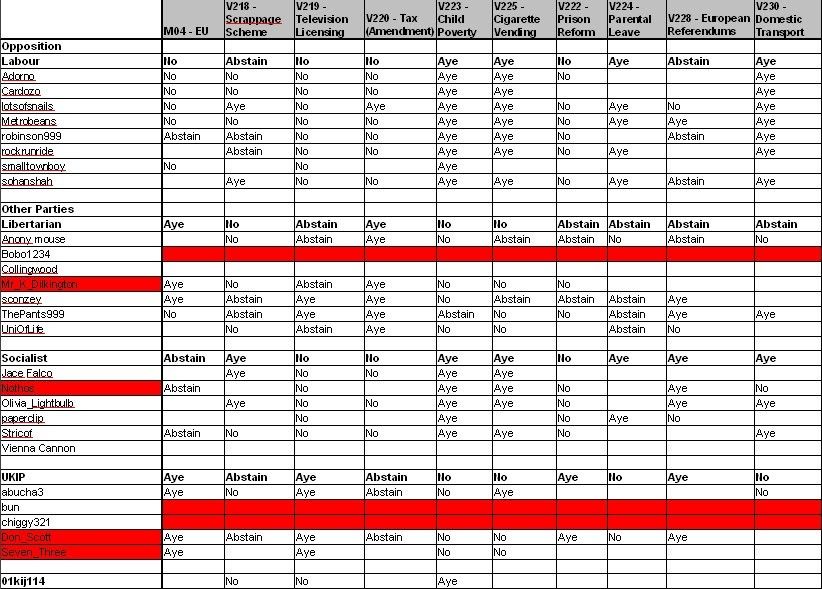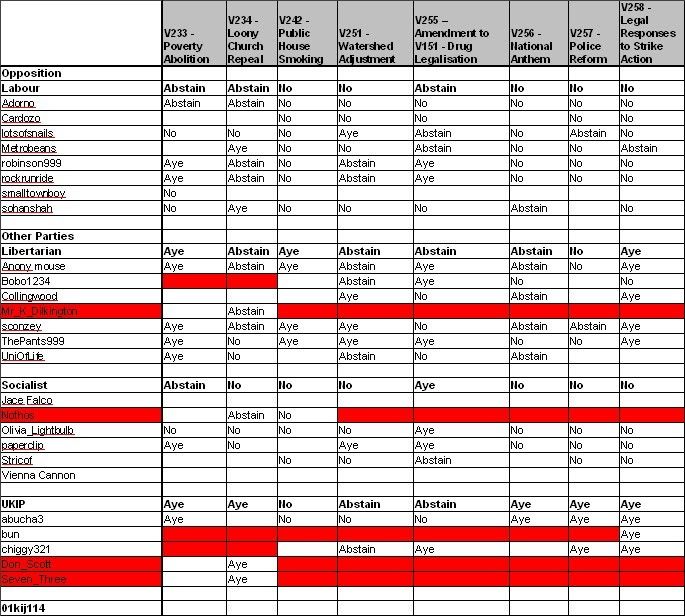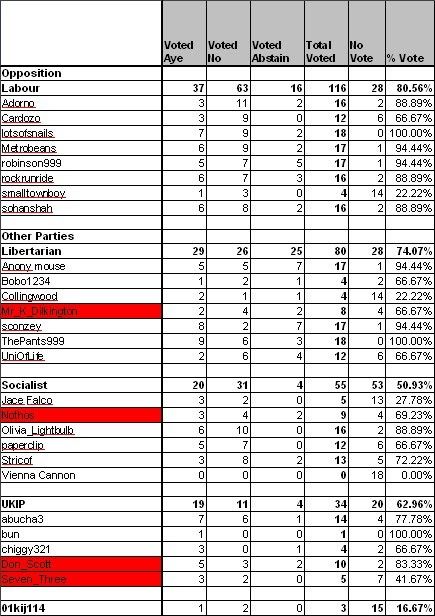 12th–16th Parliament:
17th–18th Parliament:
19th–20th Parliament:
21st Parliament:
22nd Parliament:
Please contact the Speaker if you have any queries regarding MP voting and attendance.