Ok TSR... need some help (again)
Spoiler:

Show
Initial state:
A capacitor C1 is connected to a supply. When a potential difference of 4.0 V is applied across the capacitor, it stores a charge of 0.80 nC.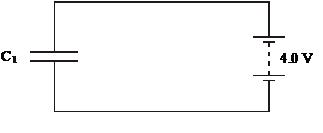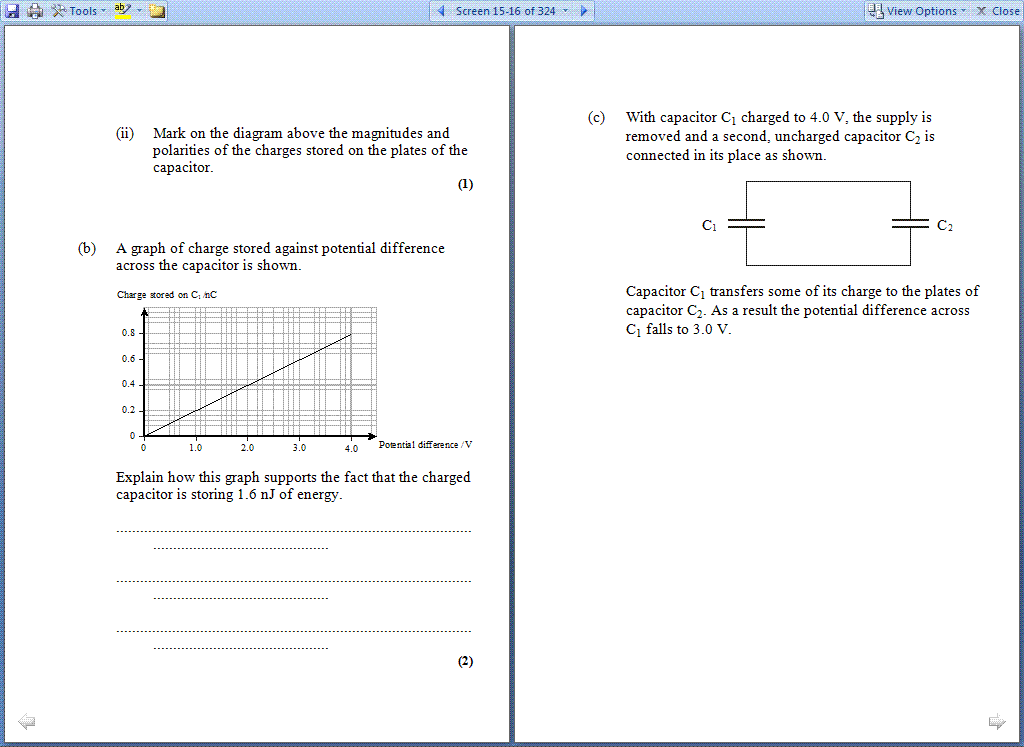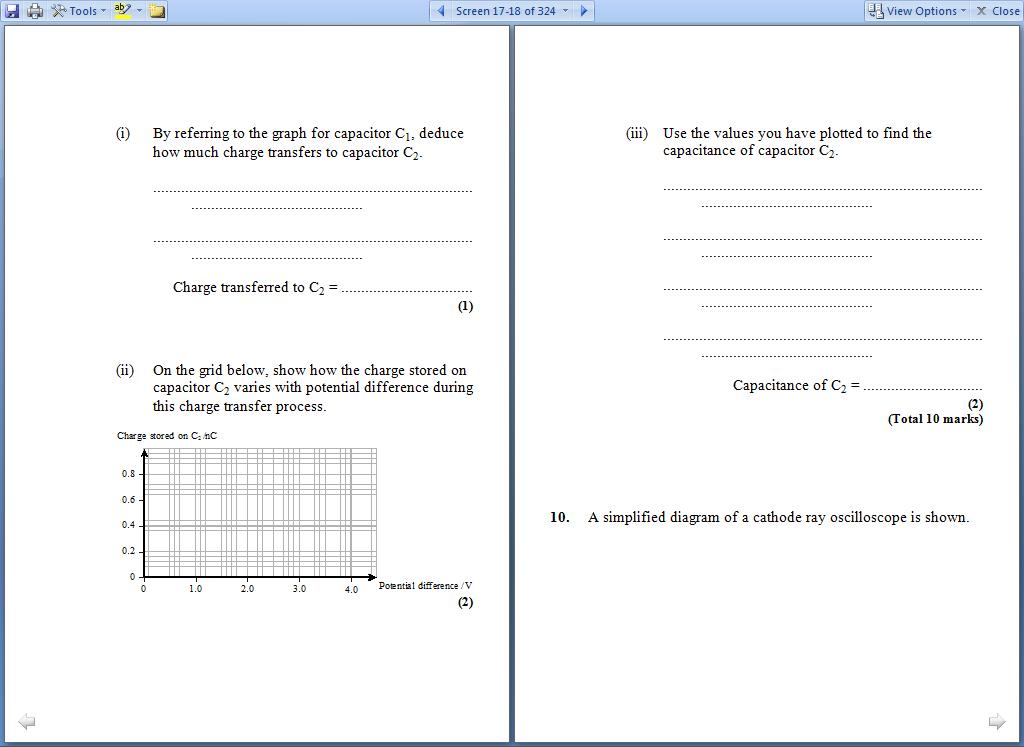 ok ... it says : (ii) On the grid below, show how the charge stored on capacitor C2 varies with potential difference during this charge transfer process.
How do I know upto which voltage it will go to ?
thanks