Where and when would you choose, and why?
For myself, I'd love to have lived during the beautiful era, or 'La Belle Époque', in France. To be the same age as I am now around 1900 - 1910. Man, that would have been amazing. Just...amazing.
The period was famously painted copious times by French artists Eugène Galien-Laloue, Georges Seurat, Jean Beraud, Renoir and many others. Some images: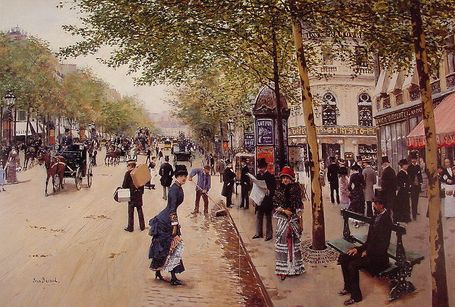 Interesting in seeing the responses.