(Original post by DJMayes)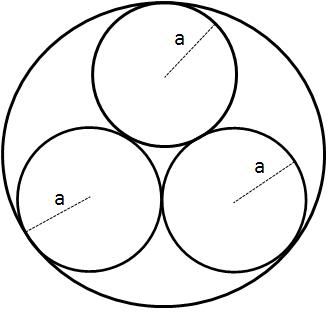 I believe Dalek is referring to the shape enclosed by those three circles. I do not know whether the shape has a name; you are the BMO man so you will know more of this geometry than I do.
(Original post by 0x2a)
Ahhh right, I don't know the name of that either.
I thought Dalek had made a miraculous discovery....
Is that what he means?
It looks suspiciously like a
hyperbolic triangle
.
Incidentally the sickle-like things stuck to each vertex is called an
arbelos
(which is in fact also a hyperbolic triangle).