Welcome to the TSR Gaming forum's
Game of the Year
award for 2013!
Starting from the weekend of 9-10 November and running up until Christmas, this is your opportunity to have your say on which is the best computer game released in 2013! This thread will feature a series of polls, each lasting for one week, with heats for games released in each calendar quarter running off against each other. These will culminate in a grand final to decide the best of the best, with the top three games from each quarter progressing to this final stage!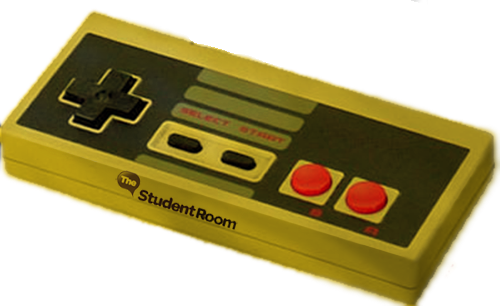 In a year of two new "next generation" console launches as well as some highly-anticipated big name sequels, will we see the comeback of an old classic, the triumph of a new IP - or anything in between? It's all up to you, so get voting now!
Update: So, after five weeks of voting we come to the final round. As chosen by the TSR community, our final line-up consists of the following 16 games:
Animal Crossing: New Leaf (3DS)
Assassin's Creed IV: Black Flag (PS3, PS4, Xbox 360, Xbox One, Wii U, PC)
Battlefield 4 (Xbox One, Xbox 360, PS4, PS3, PC)
Beyond: Two Souls (PS3)
Bioshock Infinite (PS3, Box 360, PC)
Dota 2 (PC)
Far Cry 3: Blood Dragon (PS3, Xbox 360, PC)
FIFA 14 (PC, PS3, Xbox 360, Wii U, Vita, 3DS, PS4, Xbox One)
Gran Turismo 6 (PS3)
Grand Theft Auto V (PS3/XBox 360)
Pokemon X and Y (3DS)
Starcraft II: Heart of the Swarm (PC)
Super Mario 3D World (Wii U)
The Last of Us (PS3)
The Legend of Zelda: A Link Between Worlds (3DS)
Tomb Raider (PS3, Xbox 360, PC)
You now have one last choice to make - which of these is your
overall game of the year for 2013
. You've got one week to decide - the poll closes, and the winner will be announced, on Saturday evening next week (21 December)!
This thread will be used for the polls for each quarter in succession, so please subscribe to it for updates.
Candidates and results from previous rounds (winners in bold):
Q1
Antichamber (PC)
BioShock Infinite (PS3, Xbox 360, PC)
Bit.Trip Presents...Runner2: Future Legend of Rhythm Alien (PC, iOS, PS3, Vita, Wii U, Xbox 360)
Crusader Kings II: The Republic (PC)
DmC: Devil May Cry (X360, PS3, PC)
Etrian Odyssey IV: Legends of the Titan (3DS)
Fire Emblem: Awakening (3DS)
God of War: Ascension (PS3)
LEGO City Undercover (Wii U)
Luigi's Mansion: Dark Moon (3DS)
Metal Gear Rising: Revengeance (X360, PS3)
MLB 13: The Show (PS3)
Monster Hunter 3 Ultimate (Wii U)
Ni no Kuni: Wrath of the White Witch (PS3)
Starcraft II: Heart of the Swarm (PC)
Tomb Raider (PS3, Xbox 360, PC)
[/list]
Q2
Animal Crossing: New Leaf (3DS)
BADLAND (iOS)
Company of Heroes 2 (PC)
Crusader Kings II: The Old Gods (PC)
Donkey Kong Country Returns 3D (3DS)
Dragon's Dogma: Dark Arisen (PS3)
Dust: An Elysian Tail (PC, Xbox 360)
Dyad (PC, PS3)
Far Cry 3: Blood Dragon (PS3, Xbox 360, PC)
Guacamelee! (PS3, Vita)
Metro: Last Light (PC, PS3, Xbox 360)
Rogue Legacy (PC)
Stealth Inc: A Clone in the Dark (PS3)
The Last of Us (PS3)
The Swapper (PC)
Injustice: Gods Among Us (Wii U, PS3, Xbox 360)
Q3
Brothers: A Tale of Two Sons (PC, PS3, Xbox 360)
Dota 2 (PC)

Europa Universalis IV (PC)
FIFA 14 (PC, PS3, Xbox 360, Wii U, Vita, 3DS, PS4, Xbox One)

Final Fantasy XIV Online: A Realm Reborn (PC, PS3, Xbox 360)
Grand Theft Auto V (PS3, Xbox 360)

Mario & Luigi: Dream Team (3DS)
Papers, Please (PC)
Pikmin 3 (Wii U)
Plants vs Zombies 2: It's About Time (iOS)
Puppeteer (PS3)
Rayman Legends (PC, PS3, Xbox 360, Wii U, Vita)
The Legend of Zelda: The Wind Waker HD (Wii U)
Tom Clancy's Splinter Cell: Blacklist (PS3, Xbox 360, PC, Wii U)
Total War: Rome 2 {PC}
Saints Row IV (PS3, Xbox 360, PC)
Q4
Assassin's Creed IV: Black Flag (PS3, PS4, Xbox 360, Xbox One, Wii U, PC)
Batman: Arkham Origins (Xbox 360, PS3, PC, Wii U)
Battlefield 4 (Xbox One, PS4, Xbox 360, PS3, PC, Wii U)
Beyond: Two Souls (PS3)
Call of Duty: Ghosts (Xbox 360, PS3, PC, Xbox One, PS4)
Dead Rising 3 (Xbox One)
Forza 5 Motorsport (Xbox One)
Gran Turismo 6 (PS3)
Killzone: Shadow Fall (PS4)
Knack (PS4)
Need for Speed: Rivals (Xbox 360, PS3, PC)
Pokemon X and Y (3DS)
Super Mario 3D World (Wii U)
The Legend of Zelda: A Link Between Worlds (3DS)
The Stanley Parable (PC)
The Wolf Among Us: Episode 1 - Faith (PS3, Xbox 360, PC)
'Second chance' round
Battlefield 4 (Xbox One, Xbox 360, PS4, PS3, PC)
Beyond: Two Souls (PS3)
Fire Emblem: Awakening (3DS)
Gran Turismo 6 (PS3)
Injustice: Gods Among Us (Wii U, PS3, Xbox 360)
Luigi's Mansion: Dark Moon (3DS)
Metro: Last Light (PS3, Xbox 360, PC)
Papers, Please (PC)
Rayman Legends (PC, PS3, Xbox 360, Wii U)
Super Mario 3D World
The Stanley Parable (PC)
The Wolf Among Us: Episode 1 - Faith (PS3, Xbox 360, PC)