Spotted this for sale on the interweb recently and had to buy it...
It's a 1980 TR7 Fixed Head Coupe.
It left the Canley factory in 1980 with a 2 litre slant four engine which made about 100 BHP. In the 90's this was junked in favour of a 3.5 stage 2 Rover V8 kicking out about 200bhp. It's got capri brakes up front, polybushed and lowered suspension and GAZ adjustable dampers all round.
People who say TR7's are crap have never driven one. This is my 2nd. With an anti dive kit, and slightly lowered and stiffer suspension they really are a peach on the twisties.
No wonder the V8 Rally cars were so successful back in the day.
Still... a nice cheap bit of fun for the summer. If you ever get offered the chance to have a go in one TAKE IT. You'll be massively surprised at how good a well set up one drives and also by how massive they feel inside.
Because there are so many mods the insurance was a bit steep... £181 fully comp.
It would have been £127 but I wanted the drive other cars extension.
A few piccies....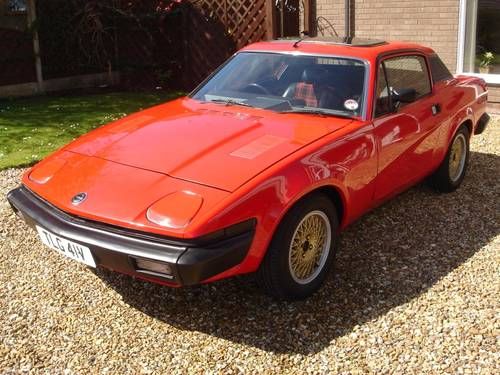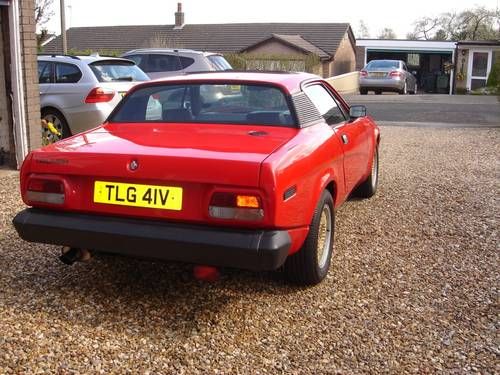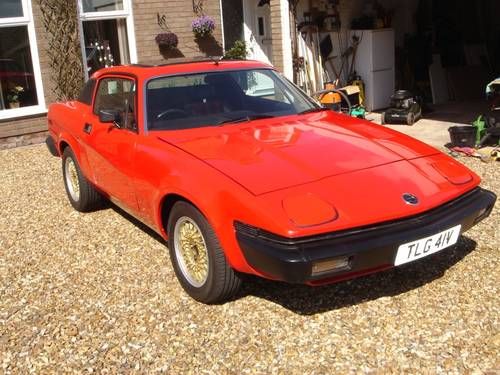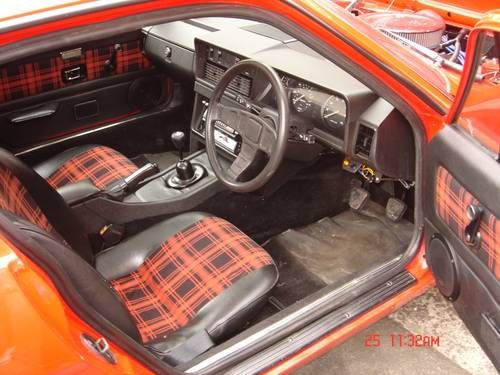 Video of the TR7 V8 rally cars receiving some abuse...
... and yes, it sounds EXACTLY like this.