Look at this! These are all the PowerPoints I have written since about December in preparation for my GCSE revision!
I finished the final one today which was the Physics P7 one, in preparation for my final GCSE exam tomorrow morning.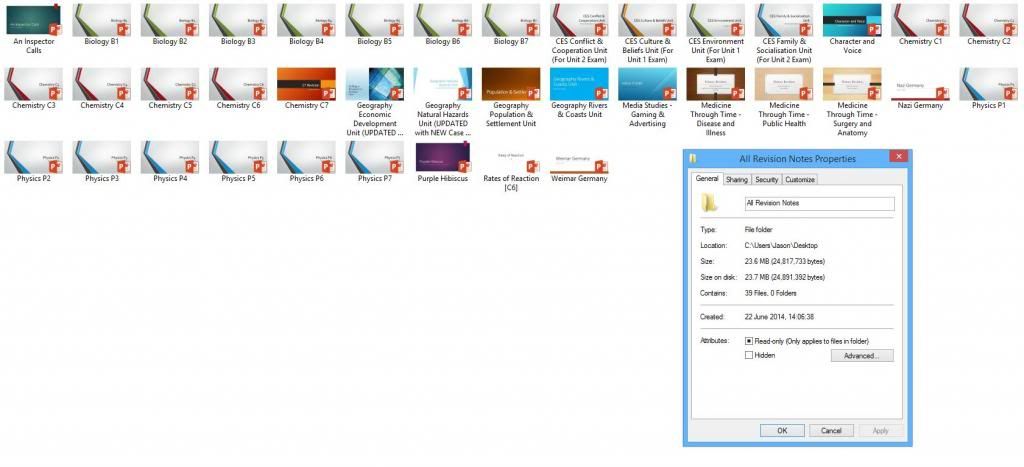 There are 38 PowerPoints there (NOT including the 'Rates of Reaction [C6]' one), and there are just over 40 bits of the GCSE course I've revised – I didn't write PPTs for English Lang, German or Maths – but I did for everything else.
There's
1,779
worth of slides there and the average number of slides per PPT is
49
which seems about right.
The longest PowerPoint is 84 slides and the shortest is only 7 (the Rates of Reaction one).
They are all complete apart from the Chemistry C7 one and the Character and Voice one (which is for English Poetry).
Wow!