This report demonstrates that the policing and prosecutions of drug possession offences in England and Wales is unduly focussed on black and minority communities. This report looks at racial disparity rates at stop and search, arrest, prosecution and sentencing and clearly demonstrates that the drug laws in the UK are a major driver of the disproportionality that exists in our criminal justice system in relation to the black community.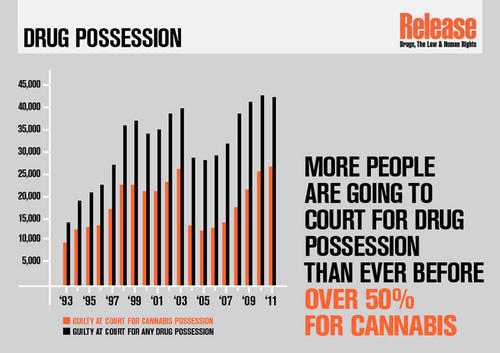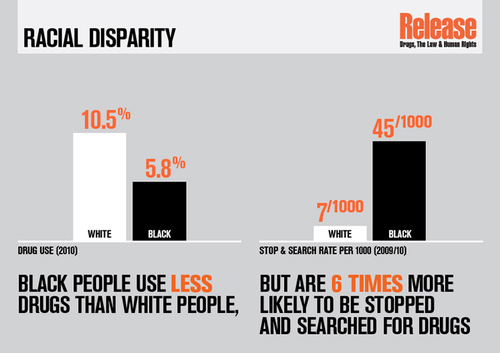 White Privilege personified: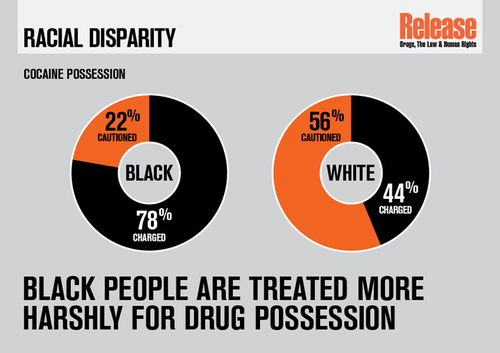 Wales (2011/12) found that adults from most black and minority
ethnic groups reported much lower rates of 'last year' drug use
than their white counterparts (see Figure 1).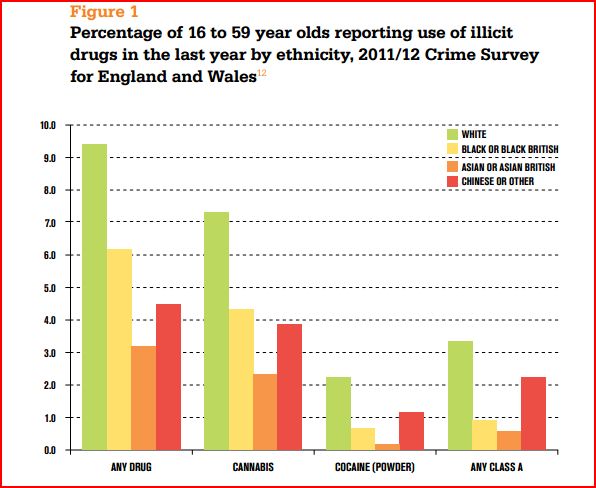 And there's a lot more where that came from:
http://www.release.org.uk/publicatio...-drug-offences