Former Labour peer Alan Sugar slams Corbyn, saying he would leave Britain to rot!
Watch
This discussion is closed.
I wonder if anyone will accuse Sugar and those like him of 'holding the country to ransom' over unreasonably greedy demands, and demand he be punished or stopped, or is that just for unions?
Alan Sugar has no credibility whatsoever. He got to the top and then gave Labour his support for almost 2 decades. He supported a party that cripples small and medium enterprise with regulations, raises the barriers to entry and helps people like him at the top end get even richer. I'm no Corbyn fan but its no wonder Alan Sugar hates the idea of him in power because the working class and middle class will stop being exploited and the corporate subsidies will stop. Maybe if Alan Sugar remembered where he came from, a country that many years ago when he started had a much freer and less regulated market allowing him the opportunity to get where he is today, rather than being a pompous and self righteous elitist, he'd understand all of that. Alan Sugar is pro-business and in short terms, his business. He is most certainly not pro-market and his endorsement of the Labour Party is only further evidence of that fact. Corbyn is most certainly not the answer but that doesn't make Alan Sugar any less of an ********.
(Original post by Gears265)
I am curious to know if you believed Corbyn was a Marxist would you still vote for Labour?
I wouldn't believe Corbyn was a marxist. It think you mean if Corbyn was a marxist, I would point out he wouldn't be in charge of labour nor would he be in the party if he was but I would not support a party that was marxist (not in the real meaning possibly in what you brand marxist).
(Original post by Gears265)
I wish he wasn't a Marxist. But after seeing the evidence of his past affiliations, his past comments and his past activities, it is hard for me to believe. Then we have his right hand man, John McDonnell and an open Marxist. Then we have former Labour leaders Blair, Brown and Kinnock calling him a Marxist as well as other peers and ministers like mandleson. Then we have the definition of Marxism which Corbyn fits entirely. Then we have the communist party and Marxist organisations showing public support for the man. At what point do we expect he is a Marxist? The evidence is beyond measure when you put professional and media opinion to the side.
His shadow chancellor isn't a Marxist according to some.
Some idiots.
Corbyn and co are Marxists.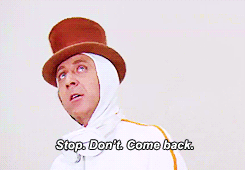 (Original post by United1892)
Neither of them are marxists. Therr is no evidence other than opinion, I've said this before marxism is an ideology, now extent of being called a marxist or even being friends with marxists makes you a marxist, you have to believe the ideology.
If John McDonnell isn't a believer in Marxist ideology, then how come he was appearing as key note speaker at events for Marxist groups?
(Original post by KimKallstrom)
If John McDonnell isn't a believer in Marxist ideology, then how come he was appearing as key note speaker at events for Marxist groups?
Because he agrees with some marxist theories.
(Original post by KimKallstrom)
See I thought Sir Alan Sugar knew what he was talking about when it came to business and commerce. But then TSR FIFA champion Josh Dickson called him a buffoon and "uninformed" so now I don't know what to think..............
lol
here's what to think: 'when it came to business and commerce' I didn't say anything about sugar's expertise or otherwise you giant melon - i haven't a clue about that - I said that if he thinks Corbyn is a Marxist then he is an utter imbecile when it comes to politics. Was that contextual element so hard to grasp?
Lord Sugar once again shows himself to be an ageing, arrogant prat. He clearly doesn't engage his brain before spouting off insulting nonsense. No-one takes him seriously anymore. His business ideas like his politics are 40 years out of date.
I would also hate Corbyn if i were a filthy rich millionaire who was going to be taxed a little bit more fairly for the sake of the many, not the few.

EDIT: I didn't bump this old thread.