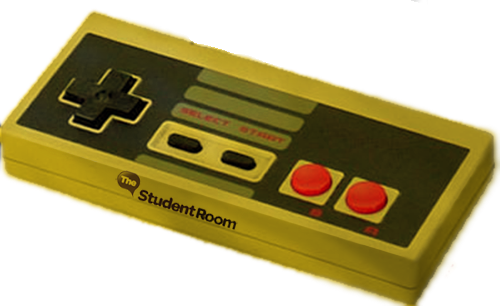 The battle for the coveted (and hastily photoshopped) Golden NES Controller kicks off once again, with the annual TSR Game of The Year Awards! We're going to be doing it a little differently this year, with all four quarterly threads released simultaneously followed by the final round next week. The top four games from each quarter will make it into the final, at which point we will vote on the winner!
The selection process
*The games chosen were the top scoring games on Metacritic for their respective quarterly periods with a minimum of 30 reviews.
*Games must be available for purchase in the UK, with their original UK release date falling somewhere in 2015 (for games with multiple release dates for different platforms, the earliest release date decides their allocated quarter)
*Remakes, rereleases, and expansion packs (that cannot be played as standalone games) are not eligible. For episodic games, only one episode per series is eligible, with the highest rated episode representing the series.
The Competition
Now for the exciting bit! This year we'll be running a prediction competition alongside GOTY, with the winner being offered the prize of any game of their choice from the Finals poll. The process is pretty simple:
*In this thread, pick your prediction for the winning game from each quarter and post them here.
*If your game makes it into the top four of that quarter, you get points- one point for fourth, two for third, three for second and four for first.
*When the Finals thread is posted, you will predict the overall winner.
*When the winner is revealed, points will be allocated in the same manner is before.
*Whoever has the highest total score after both rounds wins!
*In the event of a tie, the member who correctly predicted the most first place games will be declared winner. If there is still a tie, it will be whoever predicted the most second place games, and so on.
There are of course a few rules and restrictions;
*You need to be a current member of the site to be eligible to win, as of this post going live. Use of dupe accounts will result in disqualification.
*All predictions must be submitted the day before each poll closes, which will be updated here, and posts containing predictions must not be edited after this point either. Any late entries or late edits will not be eligible.
*The choice of game will be the "standard" edition of the game on a platform of your choosing. If you are chosen as the winner you will be contacted by a member of the TSR Community Team to arrange your prize. In the event of the chosen game being age restricted, TSR Group may ask that you provide proof of age.
And that's about it really, you can find links to each of the quarterly polls below. Have fun and good luck!
Q1 Poll
Q2 Poll
Q3 Poll
Q4 Poll