The British Empire Appreciation Society is now official!
Click here to join.
The British Empire was the most extensive empire in world history and for a substantial time was the foremost global power. It was a product of the European age of discovery, which began with the maritime explorations of the 15th century, that sparked the era of the European colonial empires.
By 1921, the British Empire held sway over a population of about 458 million people, approximately one-quarter of the world's population. It covered about 36.6 million km² (14.2 million square miles), about a quarter of Earth's total land area. As a result, British influence remains strong throughout the world, such as in economic practice, legal and governmental systems, militarily, in society, sports (such as cricket, rugby and football), educational systems, and the English language itself.
At the peak of its power, it was often said that "the sun never sets on the British Empire" because its span across the globe ensured that the sun was always shining on at least one of its numerous colonies.
Hate it or love it, don't you think its time we restored her to former glory or at least appreciate what she did/ruined for the world? Join the Society!
People often forget - the Empire was not a force of evil for those it conquered, it was a force of good. The Pax Britannica made the 19th century comparitively peaceful and safe compared to the centuries that preceded it, and it was possible to travel the globe and visit all continents using just one currency, speaking one language and all without worry of molestation.
Our territory:
Our Mascot: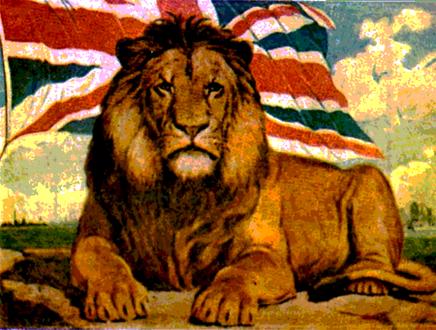 note: This is not a world domination attempt...yet
Also this has nothing to do with the BNP or any other racially motivated groups.