The latest (18-19 December 2016) YouGov Survey shows that
only 28% "believe there is a God"
, with 20% not believing in a God but believing in "some sort of spiritual greater power" and 33% not believing in a God or any "greater spiritual power" (and 14% "don't know" ) .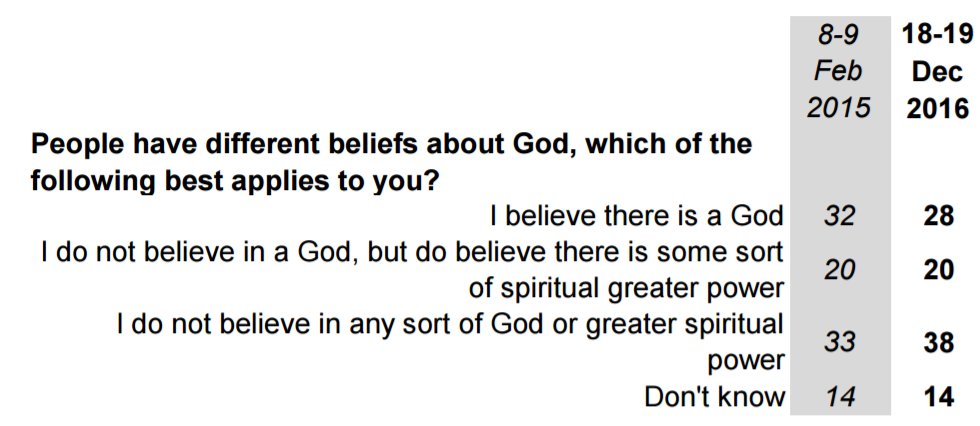 The survey results for church attendance ("Not including weddings, funerals or other events, how often, if at all, do you attend church?" ) reflected the decline in societal religiosity: 63% "
never
" attend church, 20% attend church
once a year at most
, and
only 7% attend church more than once a month
.
https://d25d2506sfb94s.cloudfront.ne...ndofYear_W.pdf