Work Experience for Working with Animals

Many people aspire to work with animals. Maybe the thought of working in an office makes your eyelids droopy and you'd prefer a job that will allow you to work outside. Maybe you think that real doctors treat more than one species. Or maybe you just really, really love bunnies. Whatever the reason, work experience is a great place to jump start your career and show that you understand that there's more to being a vet nurse than snuggling kittens all day. Work experience is also a requirement for many courses, such as veterinary medicine and veterinary nursing.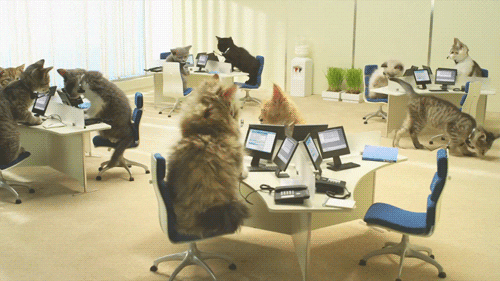 Where do I start?
Any workplace that has animals will count, although they may vary in how hands-on they allow you to get. Some suggestions could include:
Veterinary Practices, for both small and large animals
Kennels and catteries
Animal shelters
Riding schools
Farms, particularly dairy farms and sheep farms at lambing time
Zoos
Pet shops
Wildlife sanctuaries
Animal hydrotherapy/physiotherapy centres
Agricultural colleges
Dog grooming parlours
Laboratories
When shall I do it?
Whenever you want. Some people are able to start quite early, at around 14-15. This is by no means a necessity, although every little helps. A good time to begin would be the summer after year 11. It's really long so you'll still have time to spend with your friends or do other things like NCS, plus you'll be old enough to go to any workplaces that can't take under 16s due to insurance reasons.
Be aware that some placements may be seasonal (e.g. kennels are busiest around summer and Christmas, lambing season can be as long as December - May but is mostly March/April), so you may want to consider this when arranging placements.
How do I apply?
For a lot of places the best way to get your foot in the door is to send a letter or an email. Email is probably most convenient and will usually get you a quicker response.
In your email you should suggest dates for a potential placement (vet clinics for example can get booked up months or years in advance, so providing a range of dates rather than only having limited availability can help). You should also explain a bit about why you want to come, what you currently study, and if applicable a small amount about any previous experience you may have. Be sure to include all of your contact details in case it is easier for them to call you than email.
One instance where email may not be best is farms. Here calls may be easier. Try and call at a time when they're not going to be out milking cows/rounding up sheep! Evening is a good idea.
Whatever you do, don't get your parents to apply to placements for you! This is a dress rehearsal for when you're actually applying for university work placements or jobs, and it's really unprofessional. You're trying to show that you're being proactive, so prove it and don't get someone else to do your bidding!
What will I do?
Again, this will vary between being allowed into the operating theatre to watch complex surgical procedures or help monitor an anaesthetic, to spending hours sweeping and hoovering.
One thing will remain fairly constant - that is lots of cleaning! Sweeping, mopping, hoovering, forking, wiping, laundry, emptying litter trays... all the fun stuff. Animals create lots of mess (preferably only from one end, but expect to sample the delicate aroma of cat sick at some point
). Unfortunately this is just part and parcel with working alongside animals. Don't be one of the people that refuses to do this! It's nothing personal and it's something you will do day in, day out when you're actually working. The upshot is that carting wheelbarrows of horse muck around the yard is good exercise, so think of it as a free gym sesh.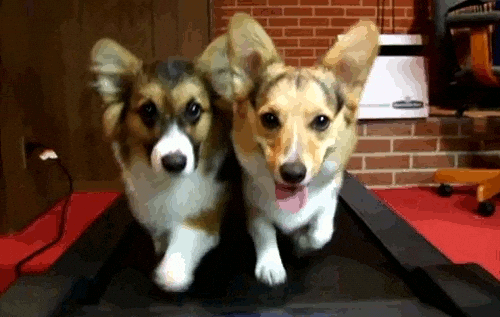 When you're not scooping up dog poop for the thousandth time, expect to be doing a lot of observation, for example in vet consult rooms. Do not confuse this with 'propping up the wall'. You can still learn a lot from watching what the professionals do, and how they behave around animals.
Now what?
Unfortunately it's not enough to just attend placements, you need to make sure that you're getting something out of them, otherwise you may as well not be there. Be sure to ask lots of questions at appropriate times. A good idea is to bring a little notebook along with you so that you can jot down what you see/learn to look up in more detail later. This can come in really handy when it comes to writing personal statements!
At the end of a placement it's also prudent to request a reference. It's best to ask a few days before your last day so that they have time to prepare one. Some workplaces, for example farms, may not be used to doing this and may be unsure of what to write, but as a general rule a reference just needs to confirm the dates you were there, mention some of the duties you were involved with, and possibly give a comment on your performance/character. This should be signed and ideally be on headed paper.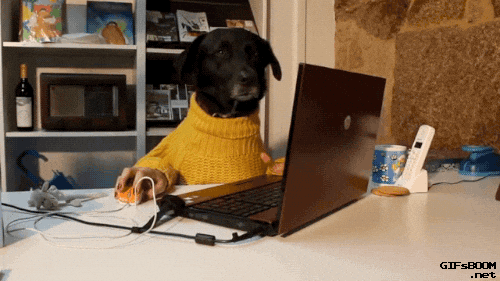 So there you have it. Good luck with getting placements!
Want to learn more?
Check out this guide for veterinary medicine work experience
.