Electricity has always been my weakness in A-level physics. Was doing a specimen paper and this was the only question I did really bad on: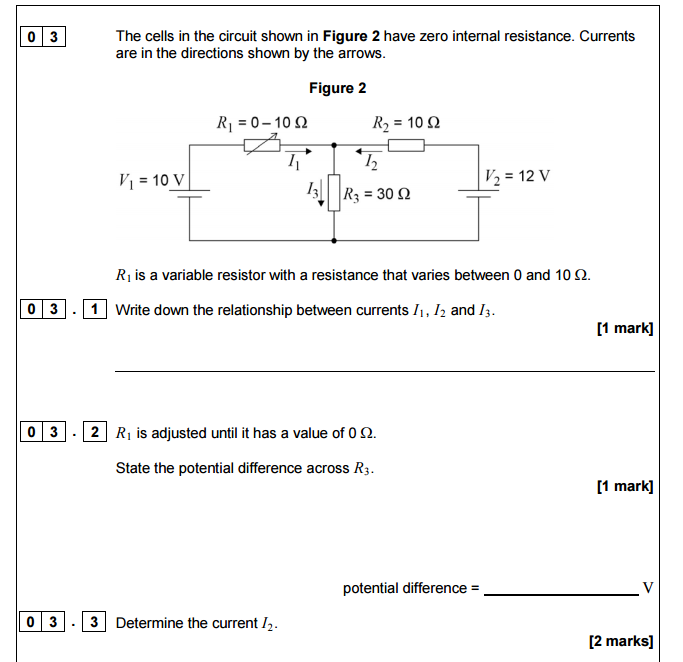 I got 3.1 right (I3 = I1 + I2) but can't do the two questions after that.
For 3.2 I tried working out how much p.d. it is getting from V1 which would be 10 I think, then how much it is getting from V2 which would be (30/(10+30)) * 12 so 8. Thus a total of 18V. However the answer is actually 10V.
No idea what to do for 3.3.
Any help would be appreciated, thanks.