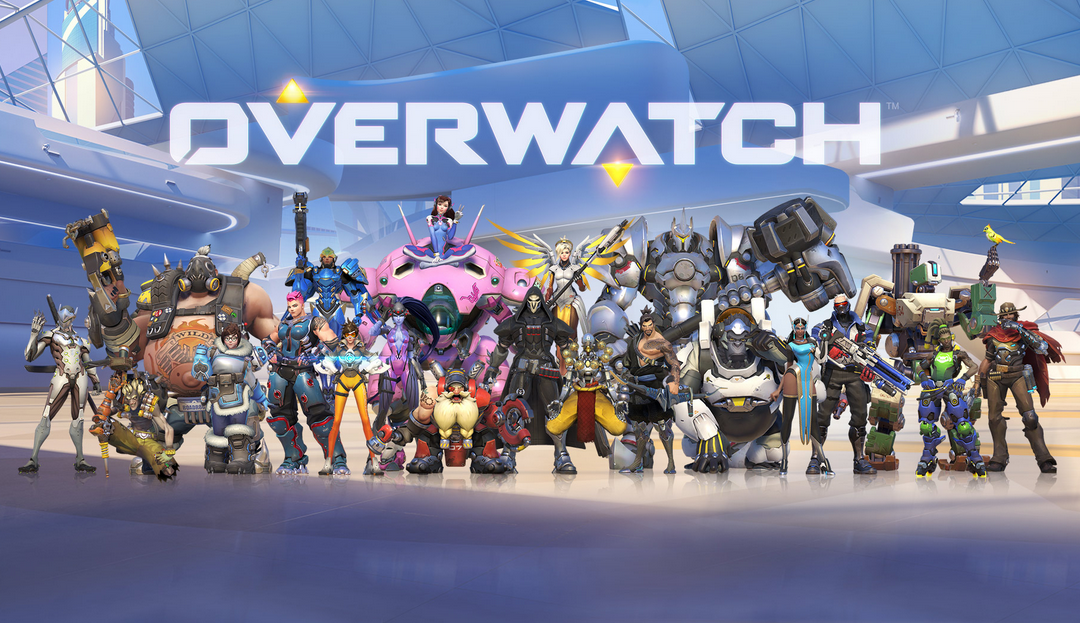 Hello everyone, this is the 2nd review I've done on this site (you can find the first one here:
https://www.thestudentroom.co.uk/sho....php?t=4850316
) though this time rather than doing it for a sponsored game I'm doing it for a game which I have played since it launched and is one of my most played. For Overwatch I'll be splitting into 3 sections: the game in general, competitive aspect and talking about each hero. The general section will just be a review of the game in general, The competitive section will be more focused on balancing in the game, the competitive system and esports. The hero section will be more describing what each playable character is like to see who you are interested in and to be able to actually explain the diversity of the characters because writing about each one would take up way too much space in the actual review.
General review
Overwatch is a multiplayer only shooter so lacks any real form of single player. The game is available on PC, Xbox One and PS4. Though there is a story behind it revolving around the organisation 'Overwatch' (pretty much what if there were a UN version of team America but it wasn't offensive and you had some weird sci-fi stuff as well). Most of this story isn't in the game itself but in external media so really if you are only interested in the game it does lack an actual story unless you really want to delve into it. I won't go into much detail about the story though the major points I will say is that there was a massive war between humans and robots called omnics in the past which the organisation 'Overwatch' was tasked in dealing with, around 30 years after the war the organisation disbanded due to scandals and links to corruption. Currently a terrorist organisation with links to parts of the former 'Overwatch' are preparing for an unknown scheme. If you are someone who is interested in the lore behind a game I would really recommend in looking at the media they've put out as the quality of the stories are amazing and the detail of animations are incredible (especially the latest). The main interactions of the characters with the story in game are heard through voicelines which give them personalities and they are developed to even show some political views in the World that the game is set in (mostly around the omnics).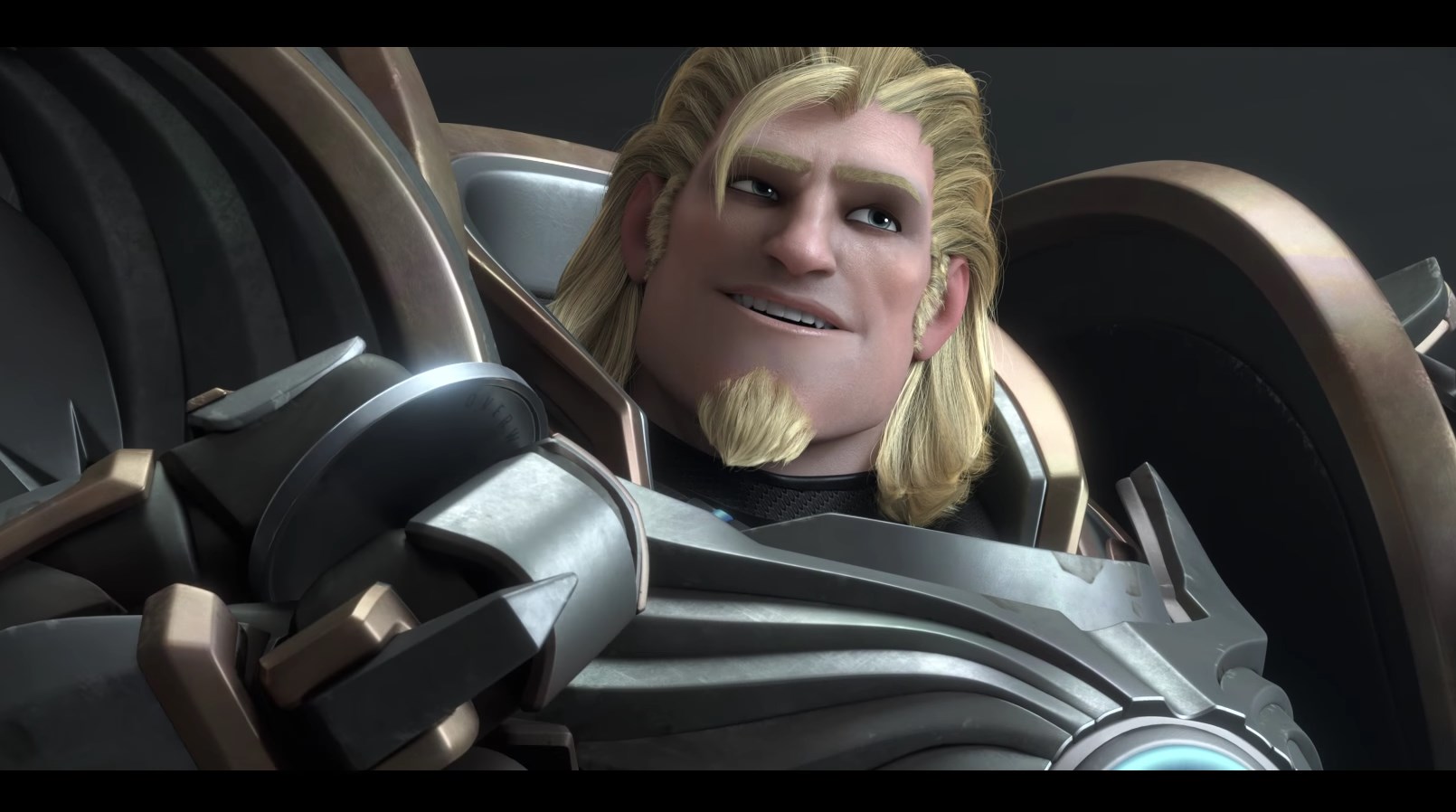 So as this game is a MP only fps you may already see the evident problem of it entering into a market which is massively oversaturated with titles that are rather similar to each other. Overwatch delivers on creating a very fresh experience where the gameplay is based around a line up of characters (numbering at 26 currently) rather than different loadouts and guns. The gameplay is very fast paced as the game can be considered a combination of fps and MOBA where some characters will be darting across the map and fights are won by wiping out the entire other team (or forcing others to retreat) making gameplay very intense at times. It also follows the similar holy trinity system in a lot of MMO's or MOBA's by having damage dealers (class as offense and defense), tanks and supports. This makes the game much more teamwork reliant (this does create problems which I'll be explaining later) rather than pure sole skill like a lot of fps's where if there is one incredible player in a team they win. Instead as a basic description you will have some players going for kills, some focusing on protecting teammates and others healing and boosting others. I do not like this description really because each character even in a single category is that different. The closest example of a fps to this game would be Team Fortress 2 though in that you could customise characters but also had far less creative abilities and variety.
The main purpose of Overwatch having different characters with a specific set of weapons and abilities means that you know what you are fighting in a match and so you can change to a character who is better against them (sort of like rock paper scissors except sometimes the rock can punch through the paper), as well you can create a team of characters who complement each other well. The abilities are what make this game so great as the characters in this game are very wildly different in how they play as you could be playing as 'Tracer' who has teleportation abilities to get close to enemies to kill them with her rapid fire pistols or 'Winston' who is a giant monkey with a jetpack armed with a tesla gun and bubble shield. As well all characters have a single ultimate ability (except for one who has two) which if comboed with other characters can be devastating. Most of the character kits are very well designed for their role though there are a few examples where abilities were sort of cobbled into someone's kit either to make them more reliable or to succeed in another role making them feel out of place (I will speak about those in my final section). In a lot of fps games there is a lot of emphasis of mechanical skill, the major challenges of becoming good at this game is learning all the mechanics and exploits of the characters and what are good/bad matchups for yours against you and in your team (though if you are a damage dealer you do also need to be able to aim). One thing that will be hard getting used to is how a lot of the weapons act differently. Normally in shooters the guns work in the same way but may recoil differently. In Overwatch however some guns hit instanenously but others have travel time (really hard for some players to practice both). The characters themselves also have a variety of difficulty levels with differing skill floors and ceilings. The perfect example I find of a character who is easy to get into but takes a while to master is lucio as you provide supporting effects for your team on a basic level but at the much more experienced level you can use his ridiculous mobility to get to spread apart teammates or to flank enemies and his abilities allow for him to be very dangerous even as a support. The characters I like the least are those who have very low skill floors but are easy to master (one is really overpowered and has been for some time GREAT) as they provide very little as you become more experienced or those who are just downright hard to get into as they alienate new players and have resulted in a negative image of people who use them in certain ranks of competitive due to people being bad as them. There is also a "meta" in the game with some characters being weaker and stronger than others, there are VERY weak characters present but currently in terms of balance the game has been at its best for a while but I'll talk about that more in the competitive section.
In terms of the learning experience for new players the game provides a basic tutorial of controls and a shooting range of sorts to test heroes with, as well in loading screens you can view a basic description of your abilities and sometimes tips are given. I feel that the game hasn't provided much for new players to learn new heroes with especially with the accessibility of the information as the game sort of expects you to try out the heroes and then learn your way into their role. I do like that you are expected to learn what your role is but there isn't really much help in the game itself on how to use your character apart from something like "you are a tank, your shield protects allies". This problem is very big compared to other shooters due to the diverse characters making it like as if each character is like playing a different game. You do get the opportunity to practice against AI with a few other humans but in the main mode (quick play) itself early you might expect hell early on. The game has a current problem with smurfs (people experienced with the game buying extra new accounts) which can make the initial experience for new players rather hard as you are going against someone with a substantial amount of time into the game. Outside of the game, many people on youtube have given very good guides on using characters and alongside practicing in games, watching guides online is the best way to learn the game if you want to play competitively. These guides especially help with hidden exploits and mechanics that took other players a long time to discover.
Content wise in the past the game was rather lacking but the content added over time has massively improved the game. Currently the game for modes is split into 4 areas: quick play, competitive, arcade and game browser. Quick play is your standard jump in and play, there are 4 standard modes which are; assault where one team has to capture 2 objective points, escort where one team has to move a payload through the map, hybrid which starts with one capture point and then escort and then king of the hill where 2 teams fight for a single capture point on 3 maps. Competitive is the same as quick play but follows a more serious ranked system, this and quick play serve as the standard way of playing the game where you play in teams of 6. The arcade is random fun game modes which include free for all deathmatch, random hero which can be any quickplay mode but you get a random character on every life, there is one randomised "fun" mode every day and there is also seasonal events over the course of the year where a limited time arcade mode is added. Then finally game browser is where people can set up their own games with parameters changing allowing you to create private matches or your own fun modes like 1v6 boss hunt, hide and seek or the obligatory EVERY STAT IS MAXED OUT! Whilst the game has a limited number of modes in its standard way of playing the large variety of heroes and maps makes the experience very variable and you won't always play in the same way on them. As said earlier for characters content wise there are 26 currently and the general update rate for them is 3 new ones every year, this really isn't a problem since you will have a hard time playing the majority of the characters for large amounts of time anyway and most players tend to focus on getting good at a few characters (or only 1, this is part of the big problem later). Maps wise there is currently 16 (17 next month) and for how the game plays they do add a large amount of variety and most of them are very well designed allowing for a close balance of attack and defense and I only really have a problem playing on 2 of them (very common for people to not like these specific 2).
Graphics wise the game has a very stylised cartoonish look to it and textures wise it looks excellent at times though I also have a preference for stylised graphics as they age well and is more interesting to look at. The cartoonish style works very well for the game as at times you will have your screen get blasted with special effects all over the screen and it makes them all stand out very well due to the bright colours which is especially important with how ridiculously fast paced it can be at times. A lot of shooters I find fail on this especially the realistic ones as you have dark colours melded together and it can be hard at times making things out including enemies from friends at times. As well the game does a good job of showing what is friendly and isn't player and effect wise as due to the bright colours, enemy effects are in red colours and enemies are outlined in red allowing for them to stand out very well. The effects themselves aren't as good looking as the textures but due to the vast amount of them at times and the action of a fight, you won't be focusing on the quality of them.
The next thing I am going to talk about in this paragraph may seem odd to put in but I feel that it is important to include this as it is a problem that many modern games have especially multiplayer games and that is… DLC and microtransactions. I will very happily say with this game… they are near non-existent. The only form of microtransactions in this game is lootboxes for cosmetics which is really minor and I have no issue with. Many modern shooters such as Rainbow Six Siege or Battlefront 2 have extensive microtransactions for core areas of the game which can LITERALLY make you better at the game or you can grind for these bonuses and others lock content behind a paywall which you should receive from the start. Overwatch every new character and map, is completely free and I am honestly happy that is the case with this game because this practice ruins games in the current time. Depressingly EA and its system of giving players a "sense of pride and accomplishment" with Battlefront 2 has resulted in Overwatch's cosmetic lootbox system to be investigated as well for the practice. I honestly do not have a negative opinion on Overwatch's system as it does not impact how my game plays and quite frankly the cosmetics just brighten the game up more.
In the past the game was much worse with bugs affecting specific heroes like one having a charge ability that pins people but at times would launch someone away even if directly hitting them but at times if someone were next to the charging character would be magically magnetised into their charge. Most bugs have been fixed though some appear in new updates which tend to be sorted out in the test server or if they are notified as an unintended exploit in the main game. Currently one character named doomfist has been plagued by bugs and in one patch had 6 lines of fixes but still had more bugs to be sorted out with them. This is the only character with so many bugs but luckily you won't see them very often now with a load fixed but they can ruin a game if they do occur.
Now whilst I have mostly been praising the game I am sad to say that this last paragraph is going to be nearly an entire con and is something that at times can make me not want to play the game as good as it is and that is people. I will say that most of the community for this game are great people and there is a fanbase online for Overwatch with people making up their own characters etc. but in the game itself the players can be an absolute nightmare. Overwatch has designed to be a teamwork reliant game but the problem with that is that it expects everyone playing to be working as a team… this doesn't not happen a lot of the time and unfortunately is a problem in lower competitive ranks and a lot of the time in quick play. Due to the presence of tanks and supports you cannot succeed as being only damage dealers and this means that not everyone gets to play as them all of the time but due to the flash and appeal of the role, most people want to play it. This results in players either becoming frustrated or even forcing too many damage dealers in a team. Toxicity in shooters is a very common issue but due to the role system of Overwatch it is magnified so much and whilst in most shooters if you are playing to win atleast a good player can win even with a bad and toxic team. In Overwatch if one player decides to be an ******* then it massively jeopardises a teams chance of winning and then the rest of the team starts being the same and everything falls apart. Some people even at the sight of not progressing through a game well will just give up and is at times can just confirm a loss for your team. Recently the reporting system has been improved but the issues are still present and will take a while to sort out a lot of the toxic players. Also, as I said about some characters being difficult some have the stigma that they are used to troll and at some ranks people will throw a game (deliberately lose) at the sight of seeing someone on their team playing one of these characters in competitive. As well as I said earlier there is the problem of smurfs who make the game hell for new players until they filter back into higher ranks. I will admit to being a player who owns a smurf for the reason that if I want to play a damage dealer in competitive I will be reported on my actual account due to other players being toxic and seeing that my most played characters are tanks and supports which locks me out of the whole experience. Other smurfs also use these accounts to **** around and deliberately lose games they are in and genuinely ruin the experience for everyone. The toxicity very badly affects parts of competitive and in quick play don't expect people to play seriously at all and expect to meet an entire team of damage dealers at times.
To summarise my review of Overwatch. The game provides a fresh experience in the shooter market and gives appeal to many players with the diversity of characters and also offers a unique visual style and DOESN'T BOMBARD YOU WITH PAY FOR EXTRA CONTENT. Though the game lacks a proper single player experience and is rather badly affected by players at times as the overall design of the game is based on people not playing selfishly and that everyone is well behaved. I would rate Overwatch 8/10 but a 8.5/10 (excluding player behaviour and game design for it) due to the lacking of single player, some bugs that appear throughout the game and other issues which I will discuss in my later sections.