Moving away to live by yourself is the first time that many people truly have to budget their funds properly. Suddenly no one else is there to do the grocery shopping or sort out the phone bill. In addition, where student grants are being removed students may be feeling the squeeze, especially as the end of term nears. Below are my top tips for helping the pennies last a bit longer!
Food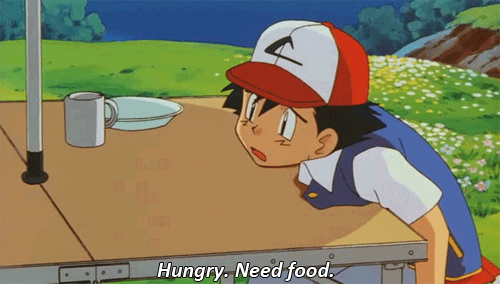 Get to understand best-before and use-by dates! Best-before dates simply refer to the quality of food; after this it may taste slightly different or the texture will be altered. After the use-by date, the manufacturer recommends not to eat the product, however in many cases food will remain fine, especially food that isn't meat or dairy. Use your discretion and remember that smell/taste isn't necessarily an indicator of safely.
Learn to love your freezer. Not only will batch cooking food and freezing leftovers save you time, freezing food can also save you money by reducing waste. You can freeze anything up to it's use-by date, and once you defrost it, consume within 24 hours and do not refreeze. Keep check of what is in your fridge and freeze anything that you know you will not eat in time.
Compare food prices using mySupermarket. This website compares the price of products across multiple stores, so that you can pick where it will be cheapest to do your grocery shop from (I used to find the cheapest shop for each item I wanted to buy, and then buy different things from different shops, but this may not be appropriate depending how much time you have what shops are available.
Food sharing apps/websites such as Olio allow people to advertise available food, which hungry people can pick up for free! It's usually surplus from restaurants or people who grow their own food, but can also be shop-bough food that people no longer want.
Buy reduced food. Around 6-8pm supermarkets (including smaller 'Express'/'Local' stores) will begin reducing the produce that is close to the sell buy date. Usually all of the reduced stock will be placed in a single place, but keep an eye on the shelves too. OP has managed to pick up a loaf of bread for 9p, a pack of doughnuts for 9p and an entire kilo of carrots for 8p.
If you're a London-based student, you can get a free meal six days per week thanks to the generosity of the Hare Krishna group. Food is available outside of SOAS from 12:30 every day apart from Sunday. It's always vegetarian (if not vegan), and you can expect curry or dahl with rice or occasionally pasta. They also give out fruit, pastries, cake, cheese, yoghurt and more, it's all very yummy! If you are able to pay then they accept donations and you do not have to be a student at SOAS (or UCL) to be eligible. This one is for everyone, and there are others throughout the city specifically for homeless people.
Travel
Get a bike! Not only is this a great way to get exercise, it's practically free after the initial expense.
Invest in a railcard for 1/3 off most rail travel. Estimate how many journeys you will be making before you buy one, but these can easily pay for themselves and more after very few journeys.
That said, coach travel is frequently significantly cheaper than trains, and are often good at serving more rural areas where train stations are more sparse. Coachcards are also available (and Megabus accept NUS cards), and coaches are often equipped with Wifi and plug sockets so this can be a better option than trains if you are on a budget.
If you're in London and have a railcard, you can add the railcard to your Oyster to get 1/3 off off-peak fares. If you have a student Oyster then you can also get 1/3 off of weekly/monthly travel cards giving you unlimited travel within certain tube zones and buses, but be aware that depending on how far/frequently you travel, it still may be more economical to pay as you go.
Again in London, remember that you can get two bus journeys for the price of one if you tap into the second within an hour of boarding the first bus.
Walk! This is obvious, but don't dismiss it even for longer journeys. If a trip would involve multiple buses/trains, can you take one and walk the rest? If you need to go to central London, can you take a train to zone 2 (the Overground is great for this!) and walk the rest?
Course Costs
Don't buy your textbooks! In most cases this is absolutely not necessary. Your library will be very well equipped, and you will benefit from borrowing a few different texts to see which ones suit your learning styles best. If you do decide that it would be useful to have your own copy of a book, keep a look out for older students offering second hand books, or the library may do a bulk order and pass on the savings to students.
Similarly, if your course demands certain equipment (e.g. a stethoscope, lab coats, boiler suits, scrubs, a fancy calculator, certain art materials...), don't buy it before your course starts unless explicitly told to. Often you will be able to buy things through the SU shop for cheaper, and will be able to try clothing on first to ensure that you purchase the correct size.
If your course involves placements, consider opportunities where you stay on site (e.g. in a locum flat or on the farm). Not only will these reduce your accommodation costs (and often frequently food costs), but these may be more immersive and will allow you to get involved with anything that happens out of hours.
.
Other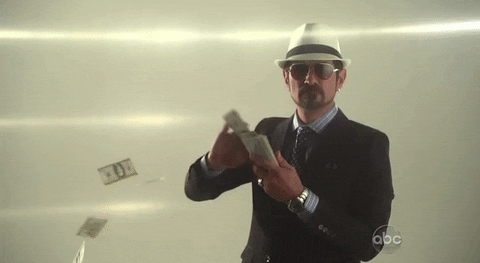 If you find that you are spending too much money on toiletries/cosmetics, challenge yourself to reduce your use for two weeks; e.g. is there an actually a big difference if you only condition your hair on alternate times that you wash it rather than every time? Remember that mySupermarket can be used to check the price of products other than food. It may make sense to stock up when your favourites are on offer!
Depending on your income, you may be eligible for additional support from the NHS to subsidise services that are not normally free, such as eye tests and dental treatment. In addition you may be eligible for a refund of travel costs associated with attending appointments. You need to return a HC2form which is very long winded but may be worth it in the end!
Have you ever had any success saving money with any of these methods? Have any of you got any better reduced bargains than me?
Do you have any other tips for fellow students?