DESIGN SOFTWARE GUIDE

Hello fellow designers
this thread is to help give you a brief look at some of the software you might use in the future. If you are doing A level design and are thinking of doing it at uni then these are some softwares you will have to get used to using (all of these are expensive so i would not recommend buying these before uni to practise on, this thread is just a small preparatory insight into the types of software used and a springboard for if you would like to research into them further as there are plenty of tutorials on each on places like youtube). You will have access to these softwares at university either from a student version download to your own computer, a portal to the university computers with remote access or if all else fails you can just use the design computers at the university as these will have the softwares on.
2D Design
Spoiler:

Show
I personally have never used 2D design at university and I don't know of any other design student that has however I have included this as it is comparable to other software used at university and is familiar to GCSE and A level design students as it is commonly used in schools. 2D Design is quite a basic software however it can be used to create patterns for laser cutting and CNC routering. On 2D design red lines are cut lines and blue lines are engrave lines. Contour lines are often needed when using 2D design to cut out wood using a CNC router. This is because the drill bits used to router have a certain diameter (6mm/3mm etc). For a 6mm drill but it would remove 3mm of the inside of the drawn pattern when cutting if an outside contour of 3mm was not added. A pattern for laser cutting does not need contouring as the laser point is small and precise. Make sure there are no black lines when laser cutting as you will error the laser.
InDesign
Spoiler:

Show
InDesign is essentially powerpoint but the professional design version. It is used to create professional presentations containing your design work and has a number of useful features, such as master pages. Master pages (view these by clicking the 'pages' fly out menu) are used to control the layout of the whole document. They aren't physical pages in the document and can be applied to any or all the pages within the document. For instance if you wanted a certain border around one of your pages you would create this border in a master page then drag the master in the flyout pages menu onto all the pages which needed the border. You can have any number and variant of master pages you want and they are very useful as say you wanted a rectangle on each page if you did this in a master and then applied it to said page the rectangle would be the exact size/shape etc and in the exact same place on each page. This is important as when you are presenting a presentation it looks very unprofessional if text/background shapes 'jump' around from page to page. Another useful feature of in-design is the ability to automatically number pages. On a master page if you create a text box where you want the numbers to be situated, then right click on the text box > insert special character > symbol > number. This will then create a letter on the master page and on every page that the master is applied to it will insert the number of that page. Something to be mindful of in any design presentation is the use of font and font size, a size less than 18 should never be used as it is hard for clients to see sitting at the back of a room.
The
Tahoma font family
is the agreed standard font for presentations. This is because fonts within these families don't have 'tails' coming off of letters. This makes the text look clear and is easier to read especially at a distance. Additionally stay away from bright hard to see colours such as yellows on a white background and if you are going to use transitional animations use them sensibly and sparingly. Inserting images into indesign is very straightforward, like with photoshop you can just drag the image from your documents straight into the programme. Images in indesign have two ways of being moved. One click on an image will bring up a blue border. This border is what is going to be shown of an image, if you reduce it in size it wont reduce the size of the image it will reduce the amount of image on show. Double clicking on an image brings up an orange border with a small transparent circle in the middle, this is used to resize the actual image. The blue border always needs to be the same size/larger than the orange border otherwise you wont be able to see the whole image. Be mindful of widows when making a presentation. A widow is when one word of a sentence is on its own in a block of text and looks highly unprofessional. To see what your document in indesign will look like as a finished presentation click view > overprint view. This removes the lines that wont be visible on the final presentation. Another useful feature of indesign is that you can export your file as a PDF. This is useful as a PDF is the standard for sending documents to clients or submitting an assignment to turnitin.
Illustrator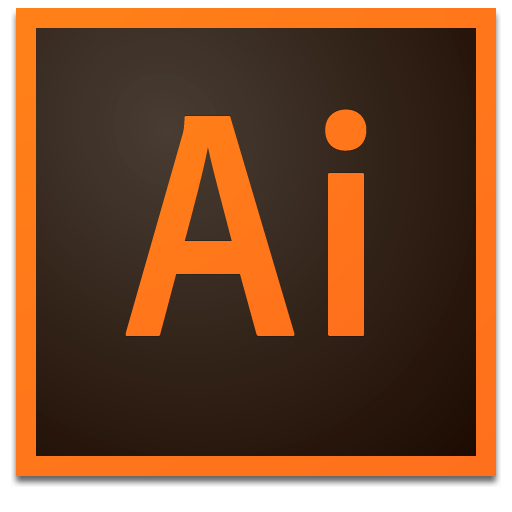 Spoiler:

Show
Illustrator is essentially an industry standard 2D design. It can be used to create patterns for lasercutting in the same way that 2D design is. However one noticeable difference between the two is that
black is engrave
and red is cut in illustrator. Lines in illustrator also have anchor points which allows you to attach one line to another easily using cntrl and G.
SolidWorks

Spoiler:

Show
Solidworks is probably the most complicated out of all the listed software. It was designed for use by engineers and not designers so therefore is isn't exactly intuitive sometimes. Unlike illustrator, photoshop and 2D design, solidworks is used to make 3D models of products/parts etc. With solidworks you have to draw on a plane. This can either be the front/right/top plane that is the default or on a plane that you have created yourself (reference geometry > plane). A sketch always goes with a plane and vice versa. To open a new sketch all you have to do is click on a sketching tool such as the ellipse/rectangle/line/spline tool etc. A centre point will appear on that plane which is a helpful reference. Sketch relations (the little squares that appear next to lines) are also useful for reference and you can force the sketch to have certain relations. For instance if you want a line parallel, coincident or for it to pierce a point. Sketch relations can also be hidden if they are getting in the way of a drawing. If the sketch is unsolvable red and yellow sketch relations will appear, you can try to manually solve the problem or use solidworks to diagnose where the error is coming from. To make a sketch 3D you use the 'features' menu rather than the 'sketch' menu. In the features menu there are a number of ways to make a sketch 3D. Firstly you have to click 'exit sketch' this will make the lines grey and non-editable, if you need to edit any part of your model or sketch then on the left hand side there is a list of all performed actions, if you click the drop down next to the part you want to edit there is an 'edit sketch' or 'edit feature' button. Once you have edited a part or sketch you will need to rebuild the document using the rebuild button to make it up to date. The rollbar can also be dragged back to view the model before more recent actions were performed. The loft and revolve sketch buttons are ways to make a more complicated curved sketch 3D however for something geometric like a square into a 3D cuboid the 'boss extrude' button would be used. Once you have a 3D shape you can also cut into it using the 'cut/extrude' button, first you have to draw a sketch and then use this button to cut that shape into the surface. There are 3 different types of documents in solidworks, parts, assemblies and drawings. The part is where most models are created. For instance a camera button and a lens would be created as two separate parts. The assembly document is where the parts are imported into and assembled together using 'mating'. This is how a camera would be made out of multiple parts for instance. The drawing is where the assembly is imported into. Here you can create technical drawings of how the product is assembled and how it looks from different planes e.g top/bottom etc. Finishes and materials can be dragged onto a part/assembly from the appearances fly out menu and then the product can be rendered however keyshot software gives a better rendered result. For different views of your model you can use the mouse wheel to zoom in and out, or hold the mouse wheel down and move your mouse to pan around the model. 'Normal to' on a plane takes you to that plane and makes the plane a flat perspective which is easier for sketching on. Different views such as isometric, no lines, wire framed etc are also all available.
KeyShot
Spoiler:

Show
Keyshot is a rendering software that allows materials/textures/colours and environments to be added to an imported solidworks part or assembly. This software has a wide library which is incredibly useful. The materials have everything from anodised aluminium in many different colours, to cloth, leather and glass. To apply a material/texture or colour all you have to do is drag it from the menu on the lefthand side onto the model. It is possible to have different textures/materials in one model however the parts of the model you are trying to apply the finish to will have had to have been parts files in solidworks originally. For instance if you made a mobile phone as one part and then tried to apply different finishes to the screen/buttons etc it wouldn't work it would just colour it all as the same material. If you apply the same material to more than one part keyshot will ask you if you want to link the components. Click yes as this means if you want to change the material of all of those parts if you change one it will change all of them at the same time. When you are ready to render it just click the render button and save it as a jpeg to your documents. Obtaining different views in keyshot is quite simple, you just click on the model and drag it around. There are also 'pan' and 'tumble' features.
Photoshop
Spoiler:

Show
Photoshop is a software a lot of people have used prior to uni either at home or sometimes in school if the school can afford a license. Photoshop is a very versatile piece of software and can be used to create 2D renders for hero and explanatory boards. Photoshop works on a layer by layer basis which makes it very easy to edit parts of your drawing if you draw each part on a separate layer. If you are shading something you will want to have the opacity of the brush set to about 20% and the hardness of the brush right down to 0%. This will give a nice smooth gradient shade effect. Line weight is important in design so the stroke effect is useful to create thicker/thinner and tapered lines. To access this tool create a work path either with the pen tool or one of the lassos then create the brush size you want the stroke path to be by changing the size/colour/etc of the brush tool. Once you have done that right click on the work path > stroke path > brush (either toggle on 'simulate pressure' if you want a tapered line, or uncheck it if you want a line of consistent thickness) and click ok. There are a number of useful shortcuts with photoshop including:
Brush size = [ (makes brush smaller) ] (makes brush larger)
Resizing/rotating/making something bigger = Ctrl + Alt + T
Step backwards = Ctrl + Alt + Z
Zoom = Ctrl + + (zooms in) Ctrl + - (Zooms out)
Delete = Ctrl + D
Wand tool = W
To invert the selection = Ctrl + Shift + i
Google Sketchup
Spoiler:

Show
Google sketchup is the only software on this list that is
free
, as far as i am aware some schools do use it if only rarely and it is best suited for creating geometric shapes such as houses. I have used it occasionally whilst at school and it is very difficult to create curves successfully. However this is a good software to practise on if only to try to get used to 3D modelling with an X, Y and Z axis such as is used in solidworks. There are materials you can apply to the model but they don't look terribly realistic and i have never seen anyone at university use this software
Alias
Spoiler:

Show
Alias is very similar to Solidworks however the main key advantage of alias over solidworks is it doesnt rely on measurements and planes as solidworks does, you can move things around by clicking and dragging on them. Alias is much better for organic flowing shapes as although solidworks has surfacing tools some things are just out of it's capability.
If you are less bothered by accuracy and more bothered by form then Alias is certainly the programme for you.
It operates with objects mainly, you can use the picking tools to pick objects and transform them using tools such as rotate, move, scale and np (non proportional scale).
Alias has 4 window views, to toggle these on and off go to layouts > windows > all windows. You can do this to switch between just one viewpoint and having all 4 on the screen at once.
To move points within an object go to the command bar on the right and tick the boxes EDIT POINTS and CV HULL, then using the CV line tool in the left hand box you can highlight the points you want to transform and rotate etc as you would with an object.
You can also export to and from solidworks and Alias by exporting/saving your files as IGES or SAT. This allows you to utilise the benefits of both programmes.
3DSMax
Spoiler:

Show
3DSMax has a very similar layout to Alias and it is almost a mixture of solidworks and alias. It is a 3D modelling software like solidworks but can create more organic shapes like alias. It can be used to create animations and videos which is one of it's key useful features. It has a number of shortcuts and tools which i have listed below:
Maximise/Minimise the 4 views to the one you're working on and vice versa = Alt + W
Panning = Middle Mouse
Zoom in/Out = Mouse Wheel
Rotate View = Alt + Middle Mouse
Remove menus/explode view = Cntrl + X
Select tool = Q
Move tool = W
Rotate tool = E
Scale tool = R
Change between default shading and wire frame = f3/f4
Front view = F
Perspective view = P
Top view = T
Lock the selection = Spacebar
To change the units = Customise > units setup
To edit the polygon = Right click > convert to > editable polygon
To make the polygon smooth and organic looking = Turbosmooth
Snap tool = S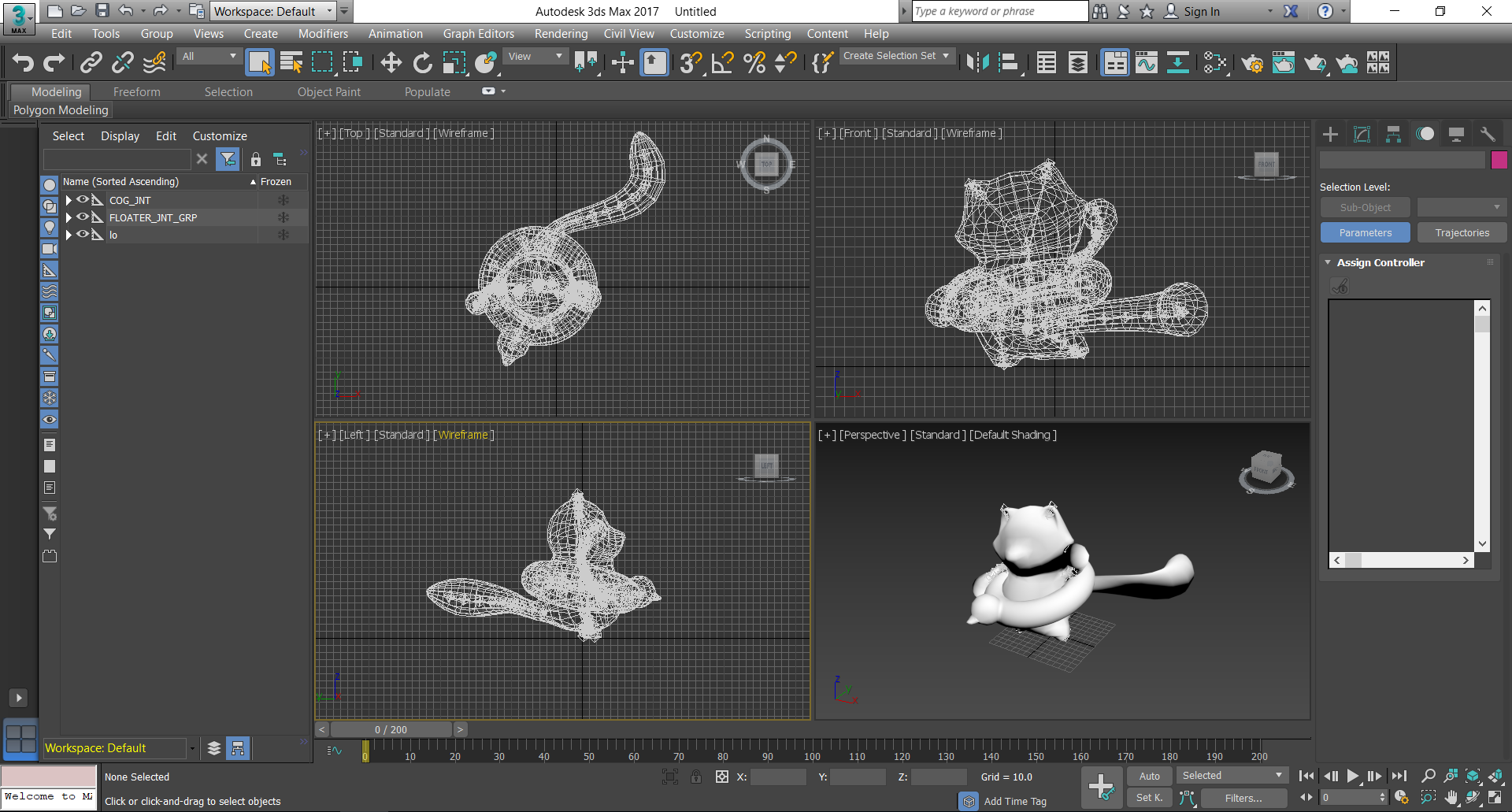 This is only a very brief introduction to the different types of software available and no doubt there are others that designers use which i have missed off the list (feel free to write about others and then ill add them to this OP) the best way to learn something is to practise it but unfortunately not everyone has access to the softwares before the transition to uni so hopefully this guide will serve as some sort of plotted history. There are lots of available tutorials online and solidworks itself has a number of it's own tutorials within the package, i would strongly recommend doing these tutorials as soon as you have access to the software as they teach you from scratch. One last thing to note is that
you do not need a mac to be a design student.
Too many times students buy expensive macs before uni because they think they will need them but this is not true, all of the computers i have used at uni have been windows and in some cases it is actually easier to run the software on windows because apple can be funny about installing certain things. Please don't spend loads of money on a really expensive machine that you don't need.