Hey y'all
Welcome to the TSR's Pub Quiz. Currently this will be the 4th quiz out of 7 for Entertainment week.
See the full schedule here:
https://www.thestudentroom.co.uk/sho....php?t=5678986
The expected start time will be 7pm
(By which time I'll not be sitting in a car in Morrisons carpark)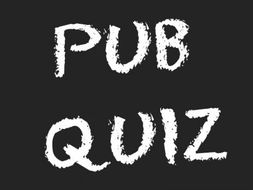 10 questions will be posted (mostly multiple choice) which will all have the same theme; Books.
The first person to post the correct answer will get the first full point, half points will be given to anyone else who scores correctly before I've posted the next question.
Good luck!