So it's January 15th, which means that the Meaningful Vote is finally upon us after it's delay from Mid-December.
As I'm sure everyone is aware, Theresa May is widely expected to lose this vote, triggering yet more uncertainty for the nation. There's even talk of her losing by a record margin for a Government of the UK.
Should she lose by at least 167 votes or more
, then she'll have managed that feat.
Thereafter, as mandated by previous votes, Theresa May will have 3 days to come up with 'Plan B', and bring that to the house. As far as what that entails, no one knows. And it does seem like neither does the public.
Sir John Curtice penned a great article looking at the various options.
Most striking is the following graph showing just how divided we've become.
Which option would you go for?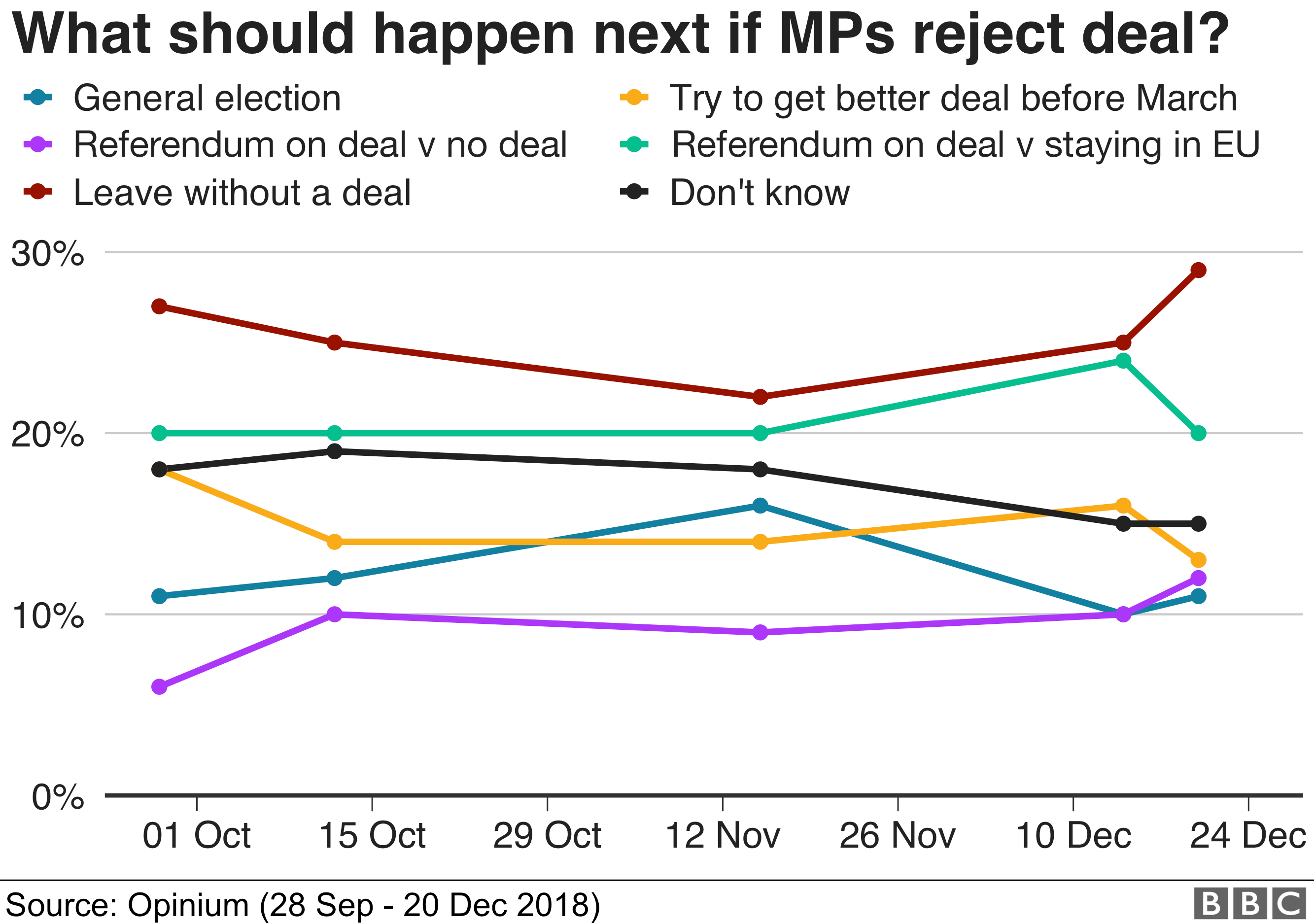 So with that said, it's on to the Meaningful Vote, to see what unfolds.
Resources
You can watch on ParliamentTV
You can also watch on BBC Parliament
An explanation on the Meaningful Vote, by Liam Laurence Smyth - the Clerk of Legislation in the House of Commons
House of Commons Twitter for rolling updates
BBC live updates
The debate is ongoing, voting expected at 7pm!
Any questions, feel free to ask