Following on from yesterday's events, Jeremy Corbyn has tabled a motion of no confidence in the Government. As a result of this, we're to have a vote take place later today to see if confidence is upheld in the Government.
The outcomes of the vote are explained in the following diagram,
helpfully put together in an article explaining the VONC by the BBC
: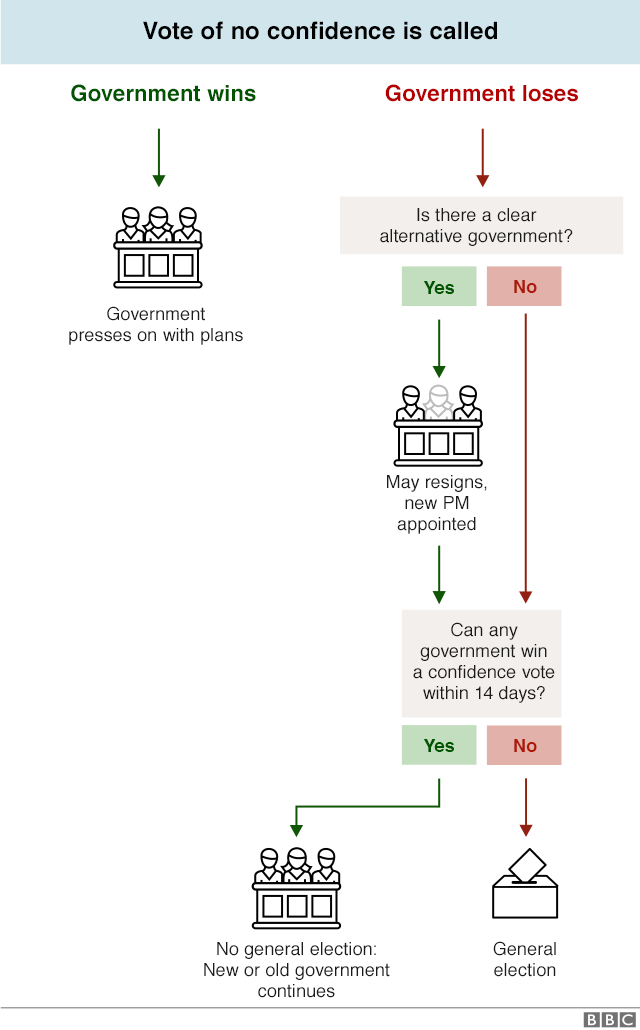 Theresa May is widely expected to win this Vote of No Confidence, as many are predicted to vote along party lines for this one. As such, the DUP have pledged to support her in this, which should be enough to see her achieve a majority.
The debate is currently in session, with the main vote taking place at 7pm.
Resources
You can watch on ParliamentTV
You can also watch on BBC Parliament
House of Commons Twitter for rolling updates
BBC live updates
Previous Motions of No Confidence
Once more, any questions feel free to ask