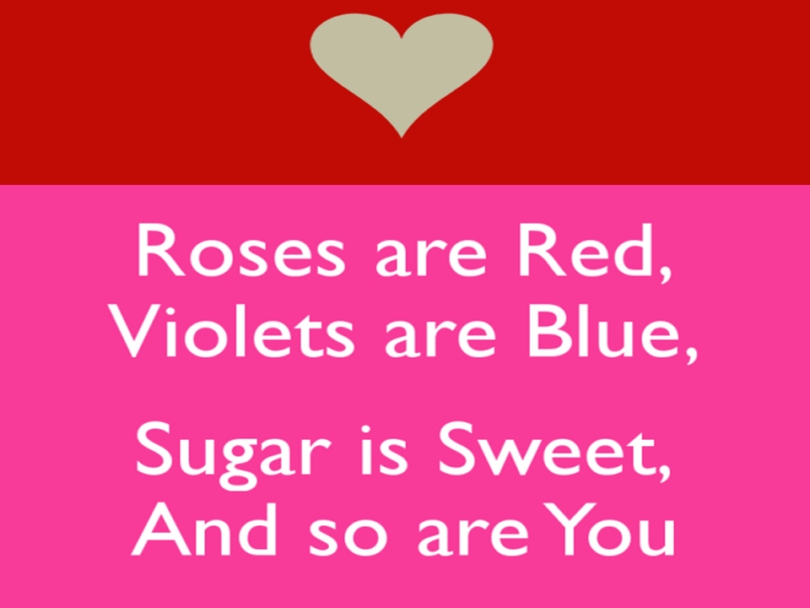 Inspired by
Rum Ham
's thread last year, this is Write a Love Poem!
You can do a traditional
Roses are Red....
poem, or something more original to you, or just share a love poem you've found that you like (with attributed credit of course
).
Or you can go for a funnier one if you like, here's one I saw recently...