Welcome to Kraggor's
Diet/Workout Journey Blog
Hi Guys, Most of you know me as Kraggor but you may also know me as Cam
But, I've got some bad news guys...I'm getting fatter (Below is an accurate image of me)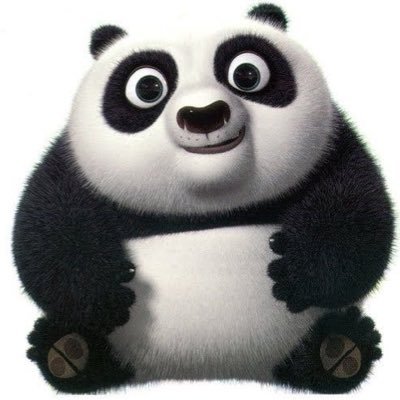 In all seriousness I might upload a pic once I get one ready for the diet
Background to why I'm doing this in spolier
Spoiler:

Show






Background for those who don't know, a few years back I stopped doing sports/exercise and lost all of my muscle and was nearing underweight at 11st (Roughly 70kg) from my previously muscled weight of 13st (82.5kg) but, now in recent years with moving in with girlfriend I have fallen into a comfort zone and have gained a bunch of fat from just overeating whenever I feel hungry and also not really caring what it is I eat plus getting little to no exercise (I now live a 7min walk from work and my job is an IT Developer). Currently as of 15/03/2019 (I'll get another update soon) I am now 13 st 6lbs (85kg), this is just alot worse then before because it is all fat and it is starting to show physically and me having to buy bigger clothes.
Super Late New Year Resoltion...
So this year I've decided I want to amend my lifestyle to change my comfort zone to a healthier one.
Luckily, I have an amazing friend and coach to help motivate me and put together a diet and workout plan for me
CleverSquirrel
without her I would have never got this started
(P.S. Anyone interested in Diet or Workouts, please give
CleverSquirrel
a message as she is an official Personal Trainer now who has vacancies for new clients
)
I'll lay out the current plan of action
Starting from next Monday - 1st April 2019 (And yes this is not an april fools joke
) me and my girlfriend will start our little journey with this diet/workout plan and Ill be keeping little diary updates on this blog of the food Ive been eating during the day (and the calories if I can remember) and any workouts I do (this may start off slow as food is the main priority for me )
Diet/Workout Plan and Targets
I'll give a more detailed plan once I have more details put together, but for now
each day will be a limitation of 1500(actually 1570 from MyFitnessPal) calories
which I will be tracking through the 'MyFitnessPal' App. And hopefully
30min workouts
to be completed in the household or even just walking on more casual days.
My current Weight goal will be around 11st 7lbs (73kg)
Benefits to do doing this
I'm hoping this journey will help me learn more and improve myself both mentally and physically. Giving me a healthier body but also to revitalize me with more energy more often and to increase my drive for productivity and ambition.
Also as an added extra bonus, for those who didn't know either. In the least year I am a reverted muslim and therefore in May will be my first ever fast. This in itself will be a great set of lessons for me but hopefully this diet/workout lifestyle changer will assist me along with the build up to that
Bio:
Age:
22 (23 in May)
Height:
5ft 10in (Need to get this double checked, haven't measured in years
)
Weight:
13st 6lbs (85kg)
Extra Details TBC
Hopefully I will be updating daily from 1st April Monday 2019. So stay tuned for that
If anyone actually wants to be kept updated then feel free to let me know and I will sticky you in the tags