Summer
Book
Recommendations
thread
directory!
Welcome to TSR's Summer Book Recommendation Directory!
Throughout the summer the Books, Literature, and comics forum will be putting up new recommendation threads (hopefully) every week!
They'll be several genres covered to ensure there'll be something for you. Here are the threads you should watch out for:
Week commencing 1st July =
Top Short Books to Read by
Chronoscope
Week commencing 8th July =
Best books to read re. Mental Health by
yzanne
Week commencing 15th July = Mysterious Books to Read byCheeseIsVeg
Week commencing 22nd July = Five Fantasy Summer Reads bySarcAndSpark
Week commencing 29th July = Five Historical Summer Reads bySarcAndSpark
Week commencing 5th August= German Spoken Novels byKallisto
Week commencing 21st October = Top Sci Fi books to read byChronoscope
Why reading should be become your hobby!
Its cheap and free if you look in the right places! You can get access free books online via Project Gutenberg, kindle books, and YouTube (for audiobooks not always the best quality, but there there )
You can learn about new things -

there are many many many genres of books. For example there might be a new book you haven't read before that can help you learn about geography, chemistry, Egyptian myths, the Greek Gods - literally anything
It can help improve your mental health
It can help you relax and sleep better - it can help reduce stress for some people, for me in particular reading in particular is a bit like making your own movie in your head and it sort of transports you to this new place.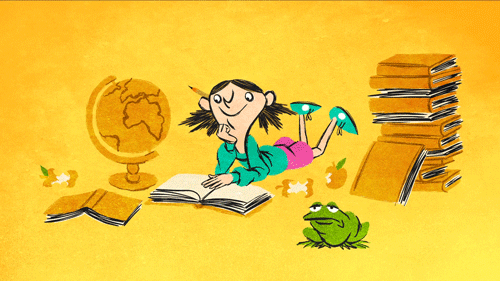 Credit goes to all the lovely FH's, VT, and SL's who've helped out in the project