TSR'S FAVOURITE FOODS!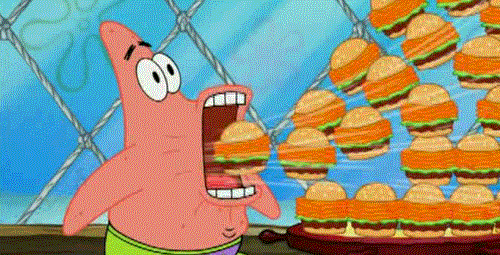 We wanted to find out TSR's favourite foods, and you delivered!
Over the past week, you have been nominating and voting for your favourite types of food, including chocolate, crisps, soft drinks, takeaway and drinks. It's been tough, insulted have been hurled towards many a brand and the finalists have fought tooth and nail to get to this point.
We can finally announce the winners of each category!
TSR's favourite Chocolate Bar - LINDT!
TSR's favourite Crisps - PRINGLES!
TSR's favourite Soft Drink - COKE!
TSR's favourite Takeaway - PIZZA AND SIDES!
TSR's favourite Dish - PIZZA!
CONGRATULATIONS if your favourites won!
If you voted, you were entered into our prize draw to win £30 restaurant vouchers/amazon vouchers so you can enjoy some of the winners of this prestigious contest
Over 1000 names were entered into our draw, and the winner is.....
DynestiGTI!!
If you want to watch the prize draw, check it out here.
We'll be in contact DyenstiGTI!
Thanks everyone for taking part, and get back to eating those Pringles!!
See below for all the nomination threads:
TSR's Favourite Chocolate Bar - Nominations
TSR's Favourite Crisps - Nominations
TSR's Favourite Takeaway - Nominations
TSR's Favourite Soft Drink - Nominations
TSR's Favourite Dish - Nominations