ABOUT ME:
NAME
Spoiler:

Show
Jemima (age 16)
STUDY LEVEL:
MY GCSE GRADES:
Spoiler:

Show
5 7s, 2 6s, 1 5 and 1 4
MY A LEVEL SUBJECTS:
Spoiler:

Show
EDEXCEL Maths<br>EDEXCEL Geography<br>AQA History
Future ambitions:
Spoiler:

Show
<div><font color="#cc633e">I really want to go to university, and for the last few years I really wanted to be a solicitor, but after a massive amount of anxiety over the past 2 years I have been prescribed medicine, so my main goal at the moment is focusing on my health and getting myself focused and my life back on track. I'm am planning on trying to get a part time job at some point though, because I currently have no experience in a workplace and I'm worried that it will hold me back. I also decided not to do an EPQ because I want to focus on my 3 subjects and my mental health so I am also a bit worried that I don't have much additional stuff or extra-curricular.</font><br></div>
<div></div>
Hobbies:
Spoiler:

Show
I haven't got as many hobbies as I used to, but, I love to read. This holiday, I've had loads of time to read and I finally managed to read THE CATCHER IN THE RYE. It was a really good book. I'm currently reading THE JOURNALS OF RACHEL SCOTT and I'm planning to read THE BELL JAR. I'm a massive Harry Potter fan. I also like listening to music. I love The Vamps and Sabrina Carpenter and I mainly listen to late 90s and early 00s music. I absolutely love the programme GILMORE GIRLS (quote from in in the title). I also enjoy writing in my journal. I am hoping that I will be able to build up some more hobbies. I chose to drop French, but I would love to continue learning it in my own time.
I know this has dragged on but hopefully we can all have a good year
GOOD LUCK!!!!!!!!!!!!!!!!!!!!!!!!!!!! !!!!!!!!!!!!!!!!!!!!!!!!!!!!!!!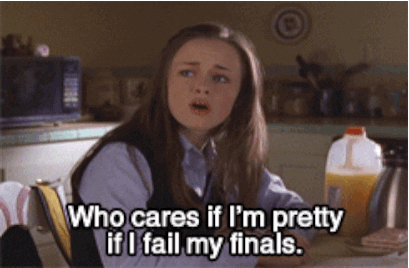 Tag List