week 2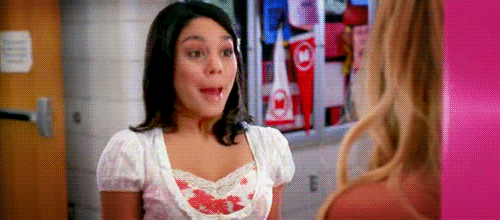 beginning to make some friends, or at least talk to people a little more now. my frees have been productive some of the time, but i'm making the most of my freedom while it lasts and just enjoying myself. you can trust that i am doing any consolidation work at home when i need to
i also had the WORST cold this week so i almost didn't go in on tuesday or wednesday, and i've now lost my voice (yay!!)
some interesting points from this week
Spoiler:

Show
found out there's a few students who are doing an exchange year with us, from norway. they are really nice.
had a discussion with a med student. much of the same stuff as usual but it pushed me to organise some work experience and i've emailed the pathology and pharmacy departments at my local hospital.
we had our start of year liturgy in our school chapel. it was so busy, like 1500/1600 people, but kind of nice. i've missed my school. also got a handshake from the bishop ayy
chemistry
haven't had many lessons this week, i think the bulk of them are next week? we had a double where we looked at s-/p- orbitals and electron configuration which our teacher taught VERY badly but i think i finally get it now, because my friend sent me this cool infographic that explains it all. and with our other teacher we just revised valency and ionic formulae.
biology
covered viruses briefly with one of our teachers, but mostly focused on data analysis exam technique - with the other teacher we have been looking at biological molecules, reviewing gcse organic chemistry. on wednesday we learnt about carbohydrates and went through the maths test (
i didn't do as badly as i thought, but still pretty bad i think it was 31/48??
)
that was a horrible day cos i had 6 hours of lessons including after school... no thanks
in my own time i researched the science behind lactose intolerance, it's pretty cool imo
psychology
it's really boring at the moment ngl. with one of our teachers we have started with research methods
which is LiTERALLY so repetitive and with the other we have just been going sooooo slowly. i fell asleep in one of the lessons and managed to get all of my notes done in the last 5 minutes. to be honest, his unit is a bit more interesting as it's on approaches in psychology but we were doing origins, which was kinda dry.
might be dropping psychology then ahahh
spanish
yeah i feel pretty terrible about this as well because i've forgotten SO MUCH spanish ughhh
we have covered the spanish festival/custom of bullfighting, as well as going through the present and past tenses again. with our other teacher, we have just started tourism.
xyz studies
to preserve my anonymity i'm not gonna say what this is called, but basically this week we had our pshe element of this and learnt about making friends which was ACTUALLY very insightful!!!
for anyone interested, my first day at work was good
please let me know if you want to be added/removed from the tag list
bubble squad