Welcome!
To the 2019 Christmas Countdown
[Don't forget to vote in the poll to vote which month you'd prefer next years CC thread to appear)
Having seen a few Christmassy themed threads around TSR lately I reckoned it is time for this monstrosity of a thread to be reappear for another year..........
sorry not sorry
Feel free to make use of all the Christmassy themed TSR emojis which are listed in the spoiler below
Spoiler:

Show
:ho lly:
:m istletoe:
:mrssan ta:
:sn owman:
4 q's
1. Favourite season of the year?
2. Are you going strive for an Eco- friendly Holiday / Christmas?
3. Is marzipan delicious or disgusting?
4. Mince pies or Christmas pudding?
5. Favourite Holiday food?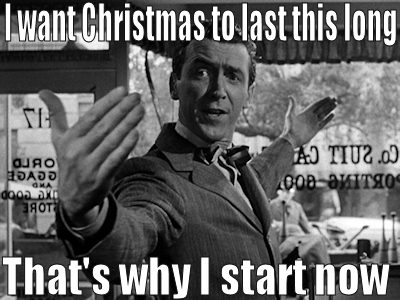 Autumn/Winter Event Tracker:
Spoiler:

Show
Halloween - 31st October 2019
Brexit -
Final of the GBBO -
Bonfire Night - 5th November 2019
Black Friday - 29th November 2019
Advent Sunday - 1st December 2019
Cyber Monday - 2nd December 2019
Winter Solstice - 22nd December 2019
Hanukkah - 22nd December 2019 - 30th December 2019
Christmas Eve - 24th December 2019
Christmas Day - 25th December 2019
Boxing Day - 26th December 2019
New Years Eve - 31st December 2019
New Years Day - 1st January 2020