Tv Shows and Movies to watch this Autumn if you're staying in
Now the evenings are drawing in, and Halloween is on the way, there's nothing better than sitting down and watching some epic TV and movies whether they be new or old
Below are some series that are coming, and and will be available to watch in the next few weeks
There's a mix between FreeView channels aka BBC, ITV, Channel 4 etc, and some that will be able to watch on Netflix. For some of the shows and that are/have already started, there's likely a TSR discussion thread about them in TV shows - feel free to get involved and chat about the show you're watching
For some of these series it is the last season for them, so these will be marked in
italic blue
For new series and series returning as normal - these will be in regular text.
Movies will be marked in green text.
Programmes & movies already running / programmes & movies commencing 23rd - 29th September 2019
The Great British Bake Off + GBBO: An Extra Slice
The Great British Bake Off has already started for its 8th series. The series follows the Baker's to see who will become 2019's winner. Each week sees amateur Bakers through the their signature bake, technical challenge, and the showstopper
You can watch in every weekday until the final - every Tuesday on Channel 4 @ 8PM. At the moment its only 4 episodes in (you haven't really missed much, but its possible to catch up via Channel4.com). Also, following the Great British Bake Off we have An Extra Slice presented by Jo Brand every Friday on Channel 4 at 8PM
TSR's Official Bake Off 2019 Official Thread - https://www.thestudentroom.co.uk/sho....php?t=6078074
TSR's Bake Off: An Extra Slice Official Thread - https://www.thestudentroom.co.uk/sho....php?t=6147782
The Good Place series 4 - gets released on 26th September 2019 (Netflix)
See the trailers below for the series of The Good Place [imo a comedy series thats worthy of heaven..
]
The 1st video in the expand shows the first seasons trailer, the expand button below shows the 4th series first look at the new episodes.
[size=2]
S
series one trailer=[/size
series 4 first look inc. spoilers
The Good Place: Season 4 Megathread:
https://www.thestudentroom.co.uk/sho....php?t=6143932
- Britain's Got Talent: The Champions final - ITV,, Saturdays @ 8:30PM,
- Strictly Come Dancing - begins on Saturdays @ 6:40PM, the Result Sundays @ 7:!5PM
- American Horror Story - Apocalypse - available to watch on Netflix
30th September - 6th October
- The Apprentice - 2nd October 2019, BBC1, 9PM

- RuPauls Drag Race UK - release date set for 3rd October 2019


- Big Mouth series 3

- The Big Bang Theory series 12
The NeverEnding Story
It will arrive!
(You'll probably understand why this amazing film has been added to Netflix if you've watched the latest series of Stranger Things)
7th October - 13th October
- Riverdale series 4 - 10th October 2019 (Netflix)
- Raising Dion - released 4th October 2019 (Netflix)
14th October - 20th October
- The X Factor: Celebrity - ''no official date has been released but is predicted to be released around Saturday October 12'' - TellyMix
21st October - 27th October
To be announced
28th October - November
- His Dark Materials - launch prediction confirmed on BBC 1 and HBO, date release - to be announced
- Fuller House series 5, date to be announced, predicted for Fall 2019
- The Crown series 3
Which shows are you most looking forward to returning this Autumn?
Are you watching something that's not on the list? Comment below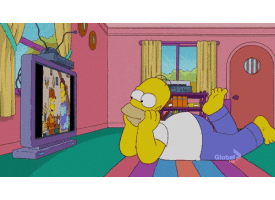 Check out more seasonal threads
here
!