M'ladies and gentlemen, welcome.
Some of you have seen me post, probably. I'm in my 3rd of 4 years at the Uni of Glasgow. It's alright. I'd give it an 8/10. Studying philosophy and religious studies, which is both on brand for the username and of interest to about 4 people on the entire planet. My plans for what I do with that degree after uni include being alive and not being dead.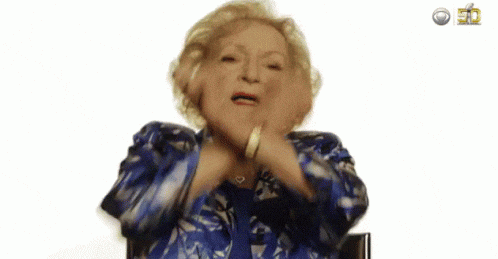 I set myself goals for this year. I've set goals before, sometimes they work out. This place in theory lets me stay a c c o u n t a b l e to other people (assuming somebody reads this piece of garbage) so I'm more likely to succeed in them. There's a few of them:
1) Eat healthier
2) Exercise more
3) Lose a lil weight
4) Don't fail any modules
5) Get into some societies n make moar friends
I'll post about all of them at points, but Imma focus primarily on 1 and 3 here:
this is primarily a healthy meal cooking blog.
I pride myself on being actually able to cook, but I'm lazy as hell and forget to go to the shops a lot, as well as not washing up half my cooking stuff for ages. When I do shop, man goes cheap. I also tend not to read recipes at all. This leads to questionable, but edible choices, designed to work with my overall cba attitude to uh... everything.
In short, I'm sharing with you
cursed af healthy meals that you can make on the cheap and that taste good but will absolutely make people question your sensibilities and make Gordon Ramsey cry.
If that's of interest... like and subscribe?
This is mostly a way to force me to get my waist back below 37 inches
lest heart disease yeet on me.
It's currently 38. Which makes me look v weird proportionally cause every other part of my body is built like a strand of spaghetti
When I make smth weird/cool/fancy/edible I'll post it here complete with ingredients, some dodgy looking nutrition stats
(I am not reading labels for y'all, I have a life)
and prices ripped from the website of wherever I bought the ingredients from.
Anyway, that's me for this post. Here's a meal I conjured last night that requires
NO PLATES, NO EFFORT, just a baking tray and the ability to chop things.
This isn't 'proper cooking' but it's insight into how I come up with a new culinary masterpiece (or not):
Spoiler:

Show

Fish finger sandwich except it's made by an alien who doesn't know what a fish finger sandwich is

Ingredients:
- Fish fingers. (Not the unhealthiest - fish is better than meat generally lads. Tesco value (now Hearty Food Co™): 69p for 10)
-Bit of lettuce. (Head of iceberg is between 60-70p depending on... stuff.)
-A big-ish tomato. (I get the salad tomato pack of 6 - 75p usually)
-A couple of wholemeal wraps (Wholemeal getchu dat WHOLEGRAIN, which is good for you. Apparently. H.W Nevills/Tesco value but rebranded, 8 for 79p)
- Arbitrary but large amount of cottage cheese (I got a 300g pot of plain fat-free, it's a quid. You won't need a whole pot for this, unless decide you do. I won't judge.)

Method:
Honestly lads you can guess. Chop tomato real smol. Cook fish fingers in oven according to packet. Lop off a bit of iceberg, shred it up a bit. You don't need a lot o' that, it's more for texture cronch and actually having a vegetable than anything else.

Once all that is done, bung them in wraps in proportions/amounts you like, yeet on cottage cheese, wrap them bois up. Cottage cheese sounds like a wrong addition. It isn't. This would be so ****ing dry and bland and unfilling otherwise, you have no idea. After that er... voila, bone app the teeth.



Enjoy with a side of nothing, because I couldn't be bothered.

If you use more than a chopping board, a single sharp knife and a baking tray to make this then you deserve to be exiled into the Sahara.

WHY I MADE THIS
My flatmate's hadn't washed up so had no room in the kitchen to make anything too complicated. Looked in fridge and freezer, figured I had ingredients for a couple of pretty 'healthy' sarnies. Started doing the thing, then remembered I didn't buy bread.

THINGS YOU COULD ADD THAT WOULDN'T MAKE YOU FAT
-Ketchup. It probably needed ketchup. Hot sauce would also work: we a big fan of Bullseye Mephis Style Sweet and Spicy in this household, but it's incredibly rare for some reason.
-A kind of cottage cheese that wasn't plain. Cottage cheese is a new thing for me, I only just cut out normie cheese last week. I don't know the ways yet, but there's defo stuff that packs more flavour out there
-Some bell pepper would be cool.

HEALTH STATS
-two of your five a day, assuming you don't put in only a single strand of lettuce.
-serving of wholegrain... probably
-has fibre in it
-less calories than a dominos