Post 11
29/10/2019
Hello everyone! How's life? Mine's okay. Yesterday, the wind was slightly cold while it was still sunny. It's sunny and hot today. I don't want winter to come since I have to layer myself so much but I want winter to come so I have an excuse to wear my black jumper for my mom. The actual reason is..........wearing black makes you look much thinner than you actually are.
Yesterday:
Spoiler:

Show
Anyways, yesterday, I missed the whole of French since I was at the nurse's office for a meeting with a doctor and my dad. They keep telling me to go to a dietician, I ask my dad but he never actually gets an appointment. My mom just tells me to eat her food on time and not eat any junk food. I don't even like junk food! Our family has pizza like once a year. All I buy when I go to the supermarket is a granola bar and maybe biscuits for an emergency when I'm starving and my mom hasn't made any food.

To be honest, what's really hard is the part where I have to implement exercise into my daily routine. So far, I manage to get 3 days into my week but I want to increase it to 5 days. It's much harder to implement exercise since we have so much work and revision to do. Especially since it's Year 11. Somehow, I'll just have to manage my time. Can you guys give me any tips on how to manage my time more effectively? I would be really grateful.
So far this is how much I have finished my to-do list:
Spoiler:

Show
Today's to-do list:
Spoiler:

Show
I'm sorry I didn't post yesterday. You don't have to read it if you don't know who Stray Kids is. I was too heartbroken and devastated because of this:
Spoiler:

Show
Yesterday, I got on the bus and I got a notification from Amino and it said "Woojin's departure." So Woojin is a member of a k-pop group I stan called Stray Kids: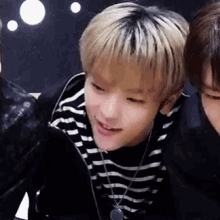 I thought it was some fanfic or something like that and went to Quora which was already loaded when I had wifi. I scroll down to see, "Why did Woojin leave Stray Kids?" I thought it was another one of those questions where people ask about a member leaving the group when they're not. It was too much of a coincidence and my anxiety peaked in the bus. I started listening to this song called "I Love You 3000(Chinese ver.)."
The song calmed me down a bit and I slept but I couldn't relax until I saw what was going on. As soon as I reached my form classroom and opened my laptop just to see the news of Woojin leaving Stray Kids. I was heartbroken but no tears came out. I tend to keep my sadness bottled up until it bursts and it did at night. I had a huge breakdown.
I'm okay now...slightly. Stray Kids motivated me to work harder and made me smile. A member leaving was too heartbreaking. However, I wish for Woojin to be happy wherever he goes and I hope Stray Kids will feel better. I know they won't be okay but I hope they will recover eventually.
#thankyouWoojin
#weloveyouWoojin
#weloveyouChan
Chan, the leader of SKZ, blames himself a lot so I also hashtagged him too. I empathise with him a lot since I also blame myself a lot and sometimes think I'm a bad luck charm. I don't think he thinks of himself as a bad luck charm but every STAY(fandom name) knows that he feels like that Chan always holds himself responsible for everything that happens. He worked very hard to debut Stray Kids as a 9 member group. I broke down after reading Chan's letter to STAY.
I wish Woojin and the rest of SKZ happiness wherever they go. Thank you for reading this.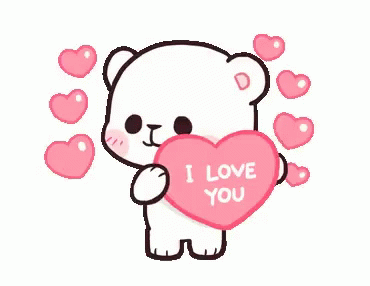 Thank you for reading! Have a great day!
Tags: