Monday 23/12/2019
Hi! Call me Shad! It's not my real name but people call me that so we'll go with it.
Tune in for:
How I'm revising, what I need to work on and how I'm handling my workload
Pictures of how I'm organising myself for those stationaryholics out there!
Mental health, how I'm feeling at particular points in time
And most of all an abundance of Peaky Blinders GIFs!
+ A Q&A Thursday as of December the 26th!
By the end of this blog I hope to have achieved spectacular results for every subject listed but Art, and for myself, as well as you lot to be walking into exams like this: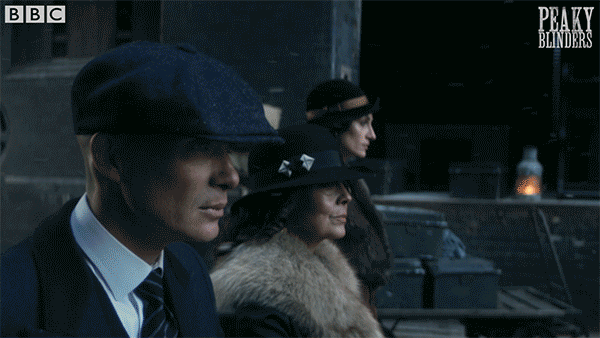 Let's do this!
Having just started my two-week Christmas holiday following Mocks, it's been relieving to be able to actually relax and unwind for a few days. My exams went well considering the sacrifices put in; which essentially consisted of just binging content on youtube the night(s) before...
The subjects I've taken are as follows:
Art
English Language (Edexcel)
English Literature (Edexcel)
French (Edexcel)
Physics (AQA triple)
Biology (AQA triple)
Chemistry (AQA triple)
History (Edexcel)
Computing (OCR)
Religious Studies (Edexcel)
Maths (Edexcel)
and potentially AQA Level 2 Further Maths, I'll look through the content and if advice deems so I'll decide then.
In terms of Mock results I'm hoping for 8s and 9s mostly. I believe I'll receive them on returning to school, first week back AT PARENTS EVENING.
Basically I don't want to repeat the late-night gruelling procrastination I had to do for Mocks. It took a physical and mental toll. I could do with revision tips for a variety of subjects above, particularly English, the humanities and Computing. And French...I don't struggle particularly with it but in terms of vocabulary I've barely touched the specification or any lists as such...
This isn't a road to ALL 9s by the way. Art is a very weak subject of mine and as the title suggests motivation is my bane.
Please share any advice and ask around!
Here's some irrelevant personal stuff because I'm bored?
Spoiler:

Show
Year 11 seems to be fine so far. It'd be a lie to say that everybody's stopped messing about in class but I'm sure it'll hit us eventually?... In terms of mental health I tend to be a relatively happy guy. Stress doesn't hit hard until the day before an exam though, which is potentially really bad? In terms of extracurricular activities, I'm quite sporty but it means often I can't stick to plans. I'm British-Bangladeshi *Big up* and a proud Muslim. I'm the eldest of three with a younger brother and sister. They're great. Grammar schools are overrated I'll say that from personal experience... At the moment I'm playing badminton for my county and wouldn't mind pushing for national trials and stuff after GCSEs, but training more than 3 times a week would completely tire me out. Me and my friends have stopped going out for films and stuff as much and most of them have gone on holiday. Often I find myself saying 'Today's the day you start eating up those textbooks and never again touch your phone.' before completely zoning out and getting back to whatever useless stuff I usually do. I like books equally as much as I like Netflix. That's it to be honest. Oh and I want to study Biology, Chemistry, Maths and Psychology at A Level to eventually do Medicine at Imperial