(Original post by aisha_2702)
i'm a very sporty person, i love sports and i play football very often however, i'm also so so weak. i tried doing sit-ups but i cant do a single one. i tried pushups i can't do a single one. I can't do a single bodyweight exercise and it's so frustrating so i always quit very early. skinny fat is probably the best way to describe myself. what do i do if i can't do any exercises? how do i try and put on muscle?
It's simple: you either do those exercises or an easier alternative, create a routine with it and stick to it. Over time you will gradually get stronger as you get used to it, then you will have to make it more difficult in order to get results. As of now, you simply lack core strength, so you just need some patience and stick to these routine for awhile. When I first started doing push ups in my early teens I couldn't do more than 10, then a month after doing them weekly (10 in the morning, 10 in afternoon 4x a week) I could do way above 30, then fast forward a year later I could do over 80 one sitting
Alternatives for push ups:

Wall Pushups
: outstretch your arms, shoulder width at chest level and lean against a wall. Then for a slow motion of 2 let yourself go into the wall until your head gently touches it. Then hold for 1. Then push out for a count of two.
Inclined push ups:

Alternative for sit ups
leg lifts
(lift straight legs to 90 degrees while keeping your lower back glued to the ground).
The plank: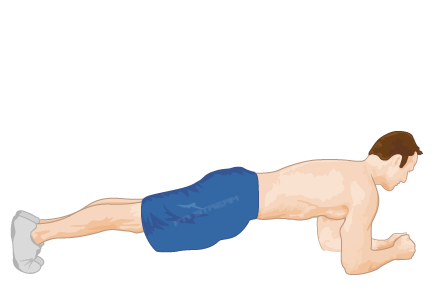 So your routine could be something like this:
For Cardio
3 sets of burpees for 1min
OR
Skipping rope for around 10mins straight
For the actual workout:
3 sets of 10x push ups from above
3 sets of 10x sit ups alternative from above
3 sets of 10x squats
3 sets of 10x lunges
Now if this is too easy, change the quantity to the point that you feel very very tired at the end of the workout. Once you've build enough strength you can specifically attempt more difficult and challenging workout on YouTube that you would prefer.