welcome back to season three you beautiful people, and if you've somehow stumbled upon this thread, enjoy! i hope it makes you laugh and somehow kinda brighten your day/night.
alrighty here's the backstory:
the name's mez
(brownie points to whoever guesses le full name w correct spelling!)
and i am in year 13.....i have to laugh i swear i was a year 7 yesterday what-
༓☾*
university choices
*☽༓・*
Spoiler:

Show
finally a new subheading!


mez the medic coming your way soon
confirmed: barts and the london
- medicine a100 [A*AA]
(application received)
13/10/2020
interview!! 04/02/2021
offer!!!!!!!!!!! A*AA 08/03/2021
ACCEPTED!!!!!!!!!! 10/08/2021

insurance: st george's university london
- biomedical science [ABB]
(application received)
12/10/2020
offer
ABB! 03/12/2020
kings college london - medicine a100
(application received) 13/10/2020
interview!!!!! 22/01/2021
waitlisted..... 20/05/2021
oxford - medicine a100
rejection :// 01/12/2020
imperial - medicine a100
rejection :////// 10/01/2021
༓☾*
a level predicted grades:
*☽༓・*
Spoiler:

Show

biology: A*
chemistry: A*
psychology: A*
maths: A
epq: A
༓☾*
gcse grades:
*☽༓・*
Spoiler:

Show

biology: 9
chemistry: 9
physics: 9
eng lang: 9
eng lit: 9
history: 9
drama: 9
maths: 8
german: 8
latin: 8
rs: A* (took it early in year nine)
art: 6...but we don't talk about her she never existed lol bye.
༓☾*
y13 goals
*☽༓・*
Spoiler:

Show
let's keep this simple, shall we?
survive
care less
try not to cry too much
keep on top of work (already failed)
be content with whatever happens as it's all for a reason and the path that was meant for me to take!
༓☾*
official posts
*☽༓・*
༓☾*
unnecessary character development
*☽༓・*
Spoiler:

Show
i'm a sucker for food. I will eat anything edible. as long as it's halal eheee but i seriously need to cut down im trying to keep to a calorie deficit but binging just keeps coming back
major kpop junkie, please slide into my dms if you can relate
bangladeshi fam where you at?
i pretty much spend my life procrastinating on the internet
i'm the eldest of 3, and I've got 2 younger sisters
i'm basically blind so I wear glasses; i have tried contacts but they dry my eyes out so im probably gonna get laser surgery when im old enough
my birthday's 27th nov so im 18 and counting...ew so old
i have contracted a serious obsession with netflix over summer which is not doing me any favours although i am slowly trying to get back into reading books!
and yes im not creative with names but i kinda had a running theme the last couple of years! now not getting too sentimental but this is unfortunately the final season
(until i scramble back here when i *fingers crossed* get into uni lol)
mez the medic does have a nice ring to it....
previous shambles and shenanigans:
season two (y12)
season one (y11)
my ugly y10 gyg
(and if you find my year nine one please delete it from existence i don't know what i was on...)
so updates should've been weekly but i've already failed lool just whenever i can - it'll be a mystery how exciting
errrrm so i think that's all from me so far! feel free to promote your own gygs or ask me for anything
(i'll try my best to reply with something useful)
all the best with everyone's journey's this year, its gonna be tough but i know you lot will get through
(we survived six months of lockdown, we're pretty much indestructible at this point)
so chins up, masks on, hands sanitised and here we go!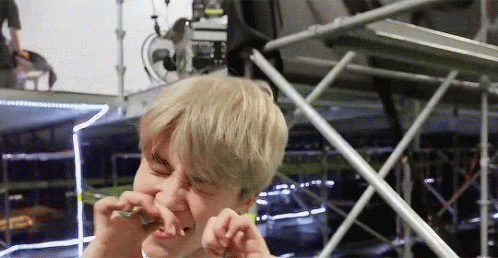 ✧・゚: *✧・゚:* stay happy and healthy!!✧・゚: *✧・゚:*