(Original post by mez_merising)
29092020
episode one: the rollercoaster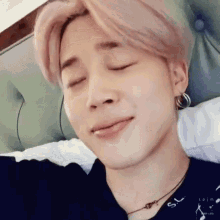 my mood for the last three weeks
finAlly i get round to writing my first post this year. i think ive broken the mez record now first it was six days late and now it's a whole MONTH ahahahah. well i have been a busy busy bee as you'll find out but ultimately it's been a whole rollercoaster
(wooaAah)
but yeah im all good happy and healthy so that's what's important!
alrighty where do i even begin...i'll start with subject breakdowns to find some sorta normality. and yes im still taking four subjects mez is a masochist confirmed!
biology:
so over lockdown we had to cover some y13 content of which i did one half of so that's actually quite good for me haha. we were supposed to have done all the neurones and hormones stuff but we recapped that in the first lesson. let's hope they don't spring some surprise test lol action potentials are not my friend...
apart from that we started respiration oh lord it's ALOT. y'all think the jump from 11 to 12 is bad just wait bwahahahahh. but tbh krebs cycle and co is pretty fun once you get the hang of it. can't wait to have to learn all the intermediates when i go to uni
(if i even get in lmao)
ooh we also did the brain which was nice since we already sorta touched on it in psychology last year but bio is way more in depth so it's more interesting. we also did muscles and sliding filament stuff and we did a chicken wing dissection but this time i didn't tear all the tendons and ligaments like i did in y8 lool but it's soooo cool to see it move when you press the bicep. mm psychopath mez anyone?
chemistry:
hmm we didn't cover tooo much y13 in lockdown just benzene stuff in organic (but do i even know what nucleophilic subsitution?addition? eh? is) and for inorganic we did kc & kp constants, did some lovely transition metals stuff,,,uhh someone tell me what on earth a ligand is. so in lessons apparently we've been doing redox reactions which definetely has not gone in at all haha but we did do some fun titration stuff.
my teacher said not to break anything and because we used permanganate its this proper purple stuff which stains real bad so of course my class dropped it everywhere hehe...uh oh. we also did some kinda practical with 2,4DNP or something like that. no clue what was going on but hey pretty colours.
Attachment 958696
Attachment 958698
and so apparently we've also done phenols, ketones, the non-ketones what are they oh aldehydes and carboxylic acids.....girl i dont remember doing that what- all i recall is my teacher saying ok we have 15mins left get out textbooks and pretend to do questions bwahaha he knows us too well
maths:
oh lordy lord here we go. um so maths decided to kill us right before we even stepped foot into y13 as we had two mocks of all the AS content. and the annoying thing is they should've split it into pure and then stats & mechanics but no they did pure and stats and pure and mech which is so WRONG but they hate us. luckily if we did terrible they wouldn't move down our grades and only move them up if we did better than what we're predicted.........so uh my A* in maths drifts further into space. we're not even going to talk about my abysmal scores so let's just move on.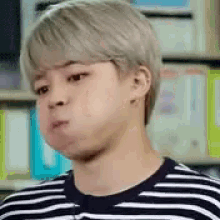 um so maths thinks we've done half the y2 pure textbook bahahahahhha FUNNY me trying to do y2 trig when i dont know what the heck a radian is ooh we love a good challenge. its getting better though i kinda get the identities its just about practice. with my other teacher he's new but a whole legend we're doing mechanics w him and ugh it just clicks straight away which is sooooo good but i still hate friction and inclines no just lie down tf dont add trig into mechanics. moments are quite fun though.
in tuition because my mathematical capabilities are a shambles we did differentiation and wHAT why is there more than one type wthhhhhhhhh no no no what is product quotient implicit huhhhhhhhh and more trig noOOO leave me alone - this isn't even the hard stuff i hear integration by parts will well and truly send me six feet under....
psychology:
i don't know why i ever put the idea of me dropping psychology into my head bc now it just feels like a drag. and i haven't done work since march- oops and yet im predicted an A* dont tell my teacher hehe. so uh the night before i remembered we had a whole research project to do and lets just say one of the limitations of my investigation is to make sure to actually do it next time instead of making up statistics-
we finished off research methods THANK goodness i hate it so much even though its disgustingly in every single paper uGHHH why why why i do not CARE what kind of experiment it is or why psychology is a science
(it's not btw grr c*mbr*dge grr grr more on this later)
but yea we were told we had a whole test on it like 5 days in advance uhhh sorry luv i haven't even done the first half we were supposed to do over summer. luckily we managed to cram 6 months of work into one hour mmm statistical tests are just SO much fun but yeah we'll see how that turns out next week.
Attachment 958704
revising on the train how studious!
ucas:
right now this is where all the juicy stuff comes ahH grab a drink and a snack you're in for a ride. and of course im going to overdramatise because im not putting that 9 in drama to waste-
uhh how do i even split this lol
personal statement:
so miraculously this came about in about a four days of grafting. amazing when i actually put my mind to things instead of procastinating,,,,mez unlock your full powers challenge!! so a mishmash of youtubers, podcasts, ig accounts and ebooks later i created some kinda first draft. then it got smushed to pieces by my form tutor who's an english teacher which now looking back is probably the best thing but at the time it kinda hurted bc it was like wahhh im so shite wahhh.
Attachment 958706
my butchered ps rip (covered for plagiarism tings)
yup then i had my bio teacher look over it and some friends in the year above. then finally my dad read it and grilled me line by line and so it finally came out to what i wanted lol interviews come at me i've been through it all! so yeah just final touch ups before i send it all off tomorrow and get references etc
predicted grades:
ahaha..uh okay.
so beginning of term my current grades are A* in psych and As in everything else. which is completely fine don't get me wrong but for med? yeah not enough for mez. so the begging commences.
meeting 1)
i talk to my bio and chem teachers first to see where my grades being put up stood. bio was pretty fine with it and she was really nice and wanted me to apply to cambridge as 5 of her girls last year got into cam for med. chem on the other hand was saying some bs like oh you don't need an A* for med----sir what? so then i talked to my head of chem and he was chill like yea its fine i've been at As all year its calm. but alas they cannot change anything unless you go through higher-ups so onto the next meeting
meeting 2)
i talk to my head of year (HoY) and she starts saying well you can apply this year with what you have or you gonna have to reapply next year or take a gap year- woah woah woah! whatttt are you saying! so she could see i was shocked and said well what are your grades now. so i told her and she goes ohhhHHHHhh why didn't you say an A to A* is nothing I thought you were on Ds. fr my soul nearly returned to God that day..retake a year? God forbid...
meeting 3)
so after psych
(yep HoY is also my new psych teacher)
I go up to her to confirm if my bio and chem are being changed and she goes yeah but only for chem not bio....so my heart sinks again bc wth huh make it make sense. my bio is better than my chem atm lolllllll whaaat is going onN.
meeting 4)
so i get sick of my HoY and go speak to my ucas advisor but unfortunately she's busy so as i leave i run into my HoY how awkward and she's like what's wrong so i go on a whole spiel of how cambridge don't accept psych as a science boohoo so i need an A* in chem AND bio otherwise i can't apply. so she goes its unlikely for them to change two grades
(where is the logic sis)
so what about oxford? OXFORD? huhuhuhuhhhhhh OXFORD?? you telling me two days before our internal school deadline to switch up my whole uni choice.....
so i went home and cried. a lot. a whole lot.
it hurt bro like you wouldn't believe.
my mum emailed in and we tried to weigh up the options. i took a look at oxford but i was still determined for cam so i made a list of all the reasons why i should apply to cam and not oxford and emailed my ucas supervisor to see her after school.
meeting 4)
so finally i get to talk to my ucas advisor who is actually super super sweet and we talked for a good hour and a half. and then..oxford didn't seem so bad uno. maybe i am easily manipulated- but so what? i was making it out like they weren't gonna let me apply for med at all, like mez stfu you crying about whether you get to go to cam or oxford be quiet some people can't even go to uni with their current grades- (yes i know i shouldn't downplay my own struggles but this is the only coping mechanism i have lol and it really isn't the end of the world)
so my ucas advisor gave me a week extension to properly 'explore' oxford. and it must have been a sign or something because they were doing their september open days that weekend. and oh i just fell in love. there are a lot of reasons i decided to go with oxford but to sum it up:
Spoiler:

Show
1) my grades (A*A*AA, stars in chem and psych). they exceed the oxford offer of A*AA but don't meet cambridge minimum reqs.

2) oxford is actually better for medicine believe it or not! i know you're not supposed to go off league tables but 2020 says ox is first for med and cam is 4th....

3) my gcse profile. it did take some convincing that my 6 in art wouldn't really dampen the fact i have 11A*s which oxford take more into account in their initial weighting.

4) harry potter was filmed in oxford. need i say more?

5) intercalation is slightly different at oxford (intercalation = basically taking a year out of med to do a research project etc on another subject) but i prefer it to cambridge's approach. plus the covid-19 vaccine research is all happening at oxford which is exciting stuff. not that absolutely nothing is happening in cam but its been less publicised to me

@oxfordmum can i get your thoughts on this?
somehow i managed to shortlist down my college choices to a top 6, but ultimately my heart was drawn to keble- it looks like a whole gingerbread house and it will look absolutely magical in the snow
(shoo global warming shoo)
plus its opposite the med departments so thats a bonus.
oxford interview and pool slightly different to cam but i won't bore you with the details. in the end, i am properly invested into oxford now..cambridge who?
ah but our story does not end here friends.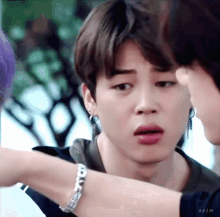 my form tutor saw me being upset and so i told her everything and she said thats rubbish why can't they move up two, plus my bio teacher was a bit pissed too so they both emailed to rally for my grade to be boosted. and then i get an email to go speak to my HoY
meeting...5?)
so i go up to see HoY and she goes basically we've had loads of emails in and we're happy to move your bio grade so that you can apply to cambridge------HUHH what.........wait a damn minute. you mean to tell me i spent all this energy detaching myself and crying till i fell asleep for you to just-
*agonising screams*
so then i say how i've been considering oxford a lot more now and she goes oh yeah i thought that would be better for you, guess that means we don't need the change after all- so luckily it was registration time and she couldn't see my disgusted face
hmm is this me being very selfish and ignorant but can I still have the A* even though im not applying to cam but i still very much deserve it?
meeting 6)
final one lads well done if you're still reading. so i go back to the lovely ucas advisor and tell her my decision and ask if my grade in bio can be put up even though im not blah blah blah annnnnnd she said yes! if all my teachers support it then why the hell not. we love an A*A*A*A prediction hehe. i also found out my epq is predicted an A - yes I would've liked an A* but i've done enough begging for a lifetime plus its not like they lower offers for high epqs for med. plus its only a prediction so we'll see what the real people think. oh and our moderator is my HoY how terrific. oh dear this makes it sound like my HoY is horrible, she is actually lovely its just the system she has to run under is atrocious
final ucas grades:
Spoiler:

Show
biology: A*
chemistry: A*
psychology: A*
maths: A
epq: 'A'
so now my totally confirmed ucas choices are:
Spoiler:

Show
oxford [keble college] - medicine a100
imperial college london - medicine a100
kings college london - medicine a100
barts and the london - medicine a100
st george's university london - biomedical science
hopefully i'll be joining
laurawatt
and
clouddbubbles
(if i remember correctly where you're applying to) and anyone else applying to oxford!
now i just gotta get on with absolutely finessing my bmat haha the grind never stops....
extras:
there's literally nothing to put in here lol i've been so busy w ucas stuff. we had a charity meeting of how we're going to try doing things virtually and biochemsoc we have an ex student who wants to give a talk so i need to sort that out. plus we need to give the y12s a sort of freshers fair type thing to intro them to sixth form properly but who knows how that is going to happen. mm what else oh school is running mock interview in october........please let me breATHE of course i need to do one but ugh just one more thing to add to the plate. i still need to catch up on lockdown work, actually digest y13 content and bmat prep....mm if my head doesn't explode i think i deserve a sticker.
no way i actually finished this post bawahahahah ! also when things get real stressful i tend to turn to baking so here's some stuff i made! it kinda reminds me of chemistry pags when i measure stuff out so i pretend im in my own lab making cool things haha oh and also some yummy things i had courtesy of bojo over summer haha don't blame me for covid hun
ooh also i watched enola holmes and personally i think it deserves to be a series i was sad when it was just a movie. who cares about stranger things we want enola holmes season 12345!! also im never going to be a simp for a white man unless its tom felton but if i was my goodness me louis partridge....nah it makes me feel like a nonce even though we're the same age but yeah would defo recommend!
hmm do i hear a playlist.mez incoming...
✧・゚: *✧・゚:* playlist.mez✧・゚: *✧・゚:*
also new year means new taglist! a few of you have already mentioned you wanna be tagged
(you guys are too cute
)
but please drop a message below in case i stupidly miss you out! i'll put last years list on this post but from then on i'll only tag people who actually want to be here so do let me know!
thank you guys once again for all the continued support, i'll be having a look at some of the gygs as i've sorta got some time now! feel free to tag me in yours if you wanna
✧・゚: *✧・゚:* people who make mez's life less of a mess✧・゚: *✧・゚:*
and on an ending note, i came across this video of bts speaking at the UN conference and it really resonated with me. here's a
link
and i'll just quote some of the bits i particularly like
Our tomorrow may be dark, painful, difficult. We might stumble or fall down.
Stars are brightest when the night is darkest. If the stars are hidden, we'll let moonlight guide us. If the moon is dark, let our faces be the light that helps us find the way.

We're huddled together tired, but let's dream again.
It might feel like it's always night and that we'll always be alone, but the night is always darkest before the first light of dawn.
Life goes on. Let's live on.
kim namjoon for president or-
i hope you guys are enjoying being back at "school" or uni etc and that its not been too hard on you. my pms are always open for a chat about absolutely anything! keep your chins up, masks on, hands washed and get ready to take on this next year. a month has already whooshed past and its making me sad that i only have a couple more left until my time at secondary school is finito so please do cherish your friends and the memories.
i haven't laughed like i have in the last three weeks for over six months. surround yourself with a strong circle of people who make you want to better yourself.
stay happy and healthy everyone!
mez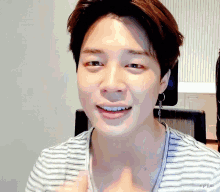 i nearly screamed when i saw the tag
congrats in the amazing predicted grades mashaAllah! switching to oxford was a plot twist i did not expect lmao, oxford is an awesome place tbf
currently also aiming for cam but if i fall in love with oxford then we'll roll with it
good luck with your application mez, truly hoping you get in! xx
btw them noodles look amazing omds, and the baking