Hello all!
And welcome to my 2021-2022 Year 11 GyG!
2 years ago, when I was in Year 9, I attempted a GyG blog, full of enthusiasm and vigour, though that failed
miserably
, "miserably" meaning that my first post was my last for reasons I can't recall and my blog, '
Who You Gonna Call? GRADEBUSTERS
', faced extinction.
I've copied and pasted that post here in case you'd like to see it! (You'll also get to see why I chose this name for my blog!)
Spoiler:

Show
The din and scuffle of 2019's Halloween has begun to settle, as a new month blooms, and we leave the faux spiders, red noses and clumpy, jelly-like blood behind. We grab our boxes and shove all of our costumes and decorations in there, and bring out the baubles and tinsel instead. So long creepy masks! See you in 365 days! It's a cycle: One holiday ends, and a new one begins. Or does it? Because really, when we leave the glitter, gore and fancy-dress gowns behind, we are yet to face the deadliest 'G' of all... Grades.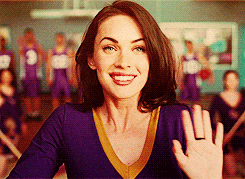 Hello all! Hope you are well and welcome to
Who You Gonna Call? GRADEBUSTERS!,
my GyG blog for the academic year of 2019-20. To extend on this pun, I basically aim to make my grades something I capture, control and manipulate to the result I want, rather than something I am irrationally fearful of. This year, I'm going to be a gradebuster, and kick some academic a*s! I want to apologise for the late start (as I only became a member of the amazing TSR family today), despite it giving me the obviously unmissable opportunity to use a pun as the title of my blog. With commitment (in which I tend to lack normally, so I am hoping this blog gets me motivated), I am hoping to use this blog to inform people about my academic adventure through year 9, in which I will be finally choosing my GCSE subjects and exploring my self-identity whilst questioning everything I
thought
I knew about myself. Many say that GCSE's aren't that important to which career path you may take, and this may well be the case, but it
will
tell me a lot about myself and force me to make decisions regarding my life, and who I want to be. I probably overthinking this, but hey! at least I'm trying haha. This will be my academic planner, in which I will attempt to update at least once weekly (probably on Friday, as homework literally gives me no time to breathe whatsoever during the week).
I am currently on my October half-term and will be resuming school on Tuesday 5th November, where I start rehearsals for this year's school musical, making me even busier than I already am! Before I resume school, I've got many TA1's (Termly Assessments, which are basically tests tracking your progress throughout the year) that I have to revise for, so that is what is going to occupy me for the next few days of my life. Sometime soon, I will hopefully update you on how my grades are on average for each subject, and how I'm doing in school generally.
Thank you for reading this! I am very excited to kick off this blog, as I've never done this kind of thing before, and hope it will motivate me and change my academic mindset if I consciously keep tabs on what/how I'm doing. I have a good feeling about this year and am awaiting a glow-up in all aspects of my life aha (mental, physical, academic, spiritual and anything else you can think of!)
A lot has changed since then. Firstly, I'm almost 16, nowhere near the 13-year-old who wrote The OG
Gradebusters,
I've had to live through a pandemic (adjusting to the instability along the way, weaving in and out of isolation, which negatively impacted my education, and being crippled by demotivation etc.), I've got my GCSEs coming up in a few months (which I'm completely and utterly terrified for), but I've also just changed as an individual, as young, growing minds do. There are many things that are still the same about me though:
Spoiler:

Show
My organisational skills still suck.
So does my motivation.
I did not have the mental, academic, spiritual and "anything else you can think of" glow-up that I promised in Gradebusters: 1st Edition.
I haven't a clue who I am, or about self-identity, or where I want to go in life, which something I further scammed myself into believing in Gradebusters: 1st Edition.
My skills in most subjects are the same, if not worse (especially in maths, a subject that, without a doubt, was created by Satan himself).
I haven't found effective revision and learning practices that I feel positively benefit my education and information retention (though I have got some in mind to begin trying).
And lastly, I'm still tired as sh*t and function on like 5 hours of sleep per day! Fun!
You probably thought (or hoped) I would have undertaken a lot of personal growth in the two year period since I abandoned my first GyG blog and felt confident about where I was headed as both a student and a young adult who is out in the world sooner than she thinks, but no. Sorry to disappoint. However, this blog isn't here for me to whine or feel sorry for myself. I want to change. I want to grow. I want to improve. I want to reach a stage where I can look at myself and think "Wow. You did that. You created her, and you should be proud". I want to be responsible. I want to open my results in a few months time and be proud and feel assured that everything that I endured - the tears, the turmoil, the breakdowns,
the sleepless nights
(
My God
, how I crave a normal, functional sleep schedule) - was worth it. I want to evolve into the best possible version of myself. And I can only do that by taking accountability for my actions and realising I have to be intentional with everything I do. So, this blog is here to document that. To motivate me and to help me achieve my aforementioned goals. I understand that now that I am in the final stages of my secondary school life, I can't rely on my mother to get me to study or revise like she did when I was preparing for my 11+; I can't get my friends to give me all the answers, because they won't be there in the actual exam; I can't rely on technology and I certainly can't rely on luck. It has to be all me.
This is the sequel to what was a tragic, tragic start to a film franchise, and while you may be sceptical, untypically of Hollywood movies, this sequel
will
be superior to the original. Maybe this time, I will actually confront my ghosts and stay true to the title of the film. Grab your popcorn and steady yourselves, for
this
, will be quite the cinematic journey.
Thank you so much for reading this far! I hope you stick around <3
p.s. I will properly introduce myself and my GCSE subjects etc. in my next post since in this post I basically just gave a life story haha. I also plan to do one big weekly post every Sunday, which will allow me to reflect and on the past week and create goals for the upcoming one, but integrate that with smaller daily posts where time will allow me to!
If you'd like to be sent a notification every time I create another post (which this time will happen), let me know, and I'll tag you below