Dr Matt Smith, A senior lecturer at Winchester, has recently published his collaborative new research study examining the risk factors influencing the mental health of esports athletes. This research shows that stress, sleep problems, burnout and social phobia anxiety may all adversely impact their mental health.
Carried out by the University of Winchester and the University of Chichester, it is the first study to provide evidence that stressors can predict mental ill health in esports athletes.
The incidence of mental ill health is highly prevalent in esports athletes at a level comparable to other professional sports, for example football. Improving the mental health of athletes is now a priority for many sporting organisations, but before this study, there has not been an evidence base of the mental health risk factors underpinning mental ill health in university based esports athletes.
"Our study has important implications for player health in esports. In particular, it highlights that interventions could target specific aspects of stress, sleep, burnout and social phobia anxiety, to improve the mental health of those who compete in esports," said Dr Matt Smith, a sport and exercise psychologist and senior lecturer in the University of Winchester's Faculty of Health and Wellbeing, who is the lead author of the study.
Dr Matt Smith worked alongside Dr Phil Birch and Ben Sharpe at the University of Chichester and Atheeshaan Arumuham at King's College London to conduct a research study looking at 313 competitive student esports athletes who play either
Counter Strike: Global Offensive
,
Valorant
or
Rainbow Six Siege
. All three games are multi-player, competitive, first-person shooter games, with the aim of out-performing the opposition team.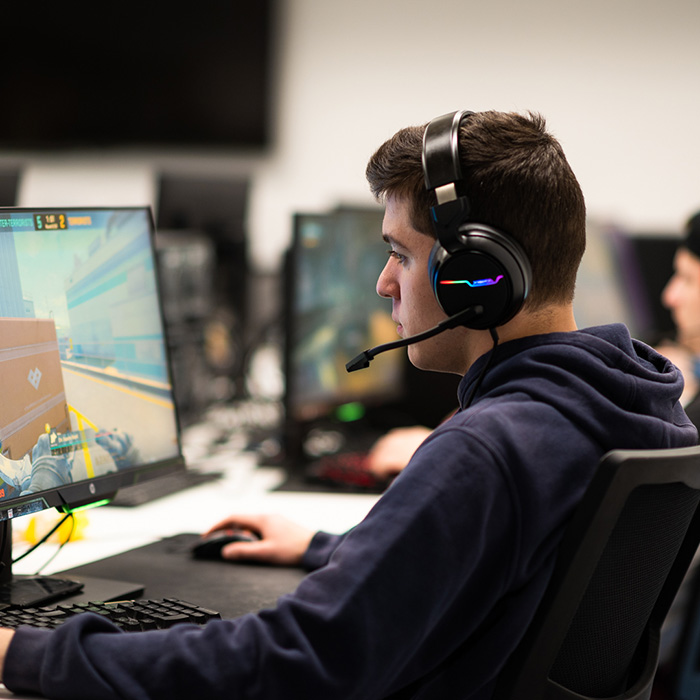 The esports athletes completed surveys which addressed categories of stressors resulting from competing in esports, including around teammate interactions, personal and teammate concerns and game-specific worry, as well as variables including sleep quality, burnout and social phobia anxiety and outcome measures of mental ill health.
The research team used hierarchical regression analyses to interrogate the survey data, revealing experience of stressors predicts sleep issues, burnout and social phobia anxieties, all of which are variables for mental ill health.
"Esports athletes face specific demands that vary from those faced by traditional sports athletes," said Atheshaan Arumuham, an applied practitioner in psychosis studies and one of the study's authors. "For example, the need to use skilled fine motor co-ordination while facing a high cognitive workload that includes attention, information-processing and visuo-spatial skills and the lack of an 'off season' means there are unique stressors for esport athletes which are linked to mental ill health."
"There is a lack of research examining mental health in esports athletes," said Dr Matt Smith. "By identifying the risk factors which underpin mental ill health for this group of athletes we hope healthcare practitioners can deliver evidence-based healthcare provision for esports athletes. From implementing interventions to improve quality of sleep, to providing esports athletes with strategies to deal with the demands of their sport to avoid burnout, there are practical steps that can be taken to address the factors which we now know can predict mental ill health."
Co-author Dr Phil Birch, a senior lecturer in sport and exercise psychology at the University of Chichester, said: "Our research identified specific risk factors underpinning mental ill health in student-based esports athletes, namely specific stressors, sleep, burnout, and social phobia anxiety. We hope our findings inform the development of evidence-based healthcare provision to support mental health in student-based esports and beyond."
Examining the Predictors of Mental Ill Health in Esport Competitors is published in the MDPI journal
Healthcare
. The study is available online
at this link
.
Photo in article courtesy University of Chichester.