This week we're talking about sexy university subjects, the NUS and whether you should live at campus or choose the city life....
The sexiest subjects revealed
Which university degree is the sexiest? RugbyFighterasked the question, and here are the results....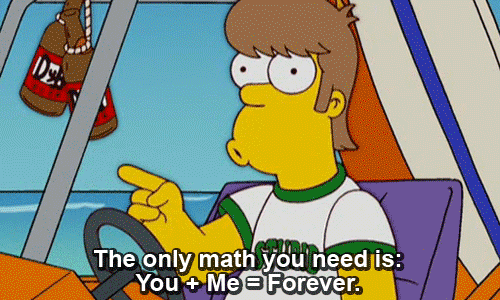 1)Biology
"Those women in lab coats denature my enzymes," says SeanFM

2) Architecture
"If you got in to do architecture, it means you can draw and I find talent really sexy," says I foundwonderland.

3) English literature
There seems to be a general agreement that English Lit students are attractive. "I have to agree since most of my friends who do English Literature are very attractive," says BrokenLife. "Can confirm," says Princepieman.

4)Physics
"…because of Brian Cox," explains Terry Tibbs ("Thanks Brian!" -Physics students). "What's sexier than the study of the universe?" adds h8skoooooool.

5) History
"My answer would be History students," says Lawliettt. "I've always found History really sexy," says TheonlyMrsHolmes. "It's almost always sexy when someone talks about History."

What do you think the sexiest degree is? Let us know in the comments.
Poll: What do you think of the NUS?
A poll this week revealed that 22% of you think that the NUS should be abolished, and 26% think that it needs to be reformed.
the comments, some students felt that the NUS isn't relevant to their needs. "It needs to go back to its roots and focus on improving the lot of UK students," says BaconandSauce. "The NUS provide some brilliant core services for students.. but they are a political joke," says Rakas21, "The NUS should provide student services and keep out of politics."

"The NUS are vastly unrepresentative of the national student body," says Roving Fish.

Others feel like students join for the wrong reasons. "The only reason anyone joins it is to get cheap clothes and booze," says BenC1997. "I think the majority of students don't care," says Truered.

While some students wanted the NUS to be abolished completely, most wanted to see it replaced with something that addresses their main issues and concerns such as tuition fees, cost of living and the cost of accommodation.

Do you think NUS represents you? Get involved in the discussion here.
Advice: Better to live on campus or in town?
"I've been thinking all this time that it would be better to live in town, close to the shops, the railway station, the park, and have a lovely canal walk to the uni 15-20 minutes away, fresh air and exercise," explains littlenorthernlass, "But now I'm thinking, would it be better for me personally to live on campus?"

The main bonus to living on campus is that you'll be in the thick of student life.
"Campus then you can socialise more and make some friends," says ForestShadow. "You can have everything like the rail station easily accessible when you find somewhere to live after you graduate. Until then, get stuck in the student bubble and enjoy it," agrees Mathstatician.

"Campus is quite a bit more social - particularly for first years," says Llewellyn."Personally, I would do anything to reduce the distance I have to walk. "I would urge you to go through the halls experience," says Neal95.

While it's true that living in halls and spending time in the student bubble are great experiences, there are definitely pros to living a little further away. "I would love to live away from the noise at uni," says Dizgurl.

"I like the idea of the 15 minutes walk option," says Roger-Smith. Getting out in the fresh air can be a good way to clear your head. "Not only would it be easier and convenient to get things that are required (from shops etc), but 15 minutes of walking isn't that much anyway," agrees spotify95.

Ultimately it's down to you to live where you think you'll be happiest. If being in the middle of it all on campus doesn't sound appealing don't feel like you have to tough it out for a year just because it's what everyone is doing. On the other hand, you might find out you actually really enjoy being in the bubble so don't be afraid to give halls a try.

---