Hello all
Welcome to the first quiz of the TSR Pub Quiz 2020!
Today's quiz will be:
TV Film Trivia Quiz (with a twist!)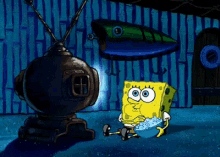 We start the Quiz tonight (Thursday 30th April) at 8.05pm! (NHS clap at 8pm!
)
Yes this quiz will be all about TV series and films. The twist is that questions and answers are given in the style of Richard Osman's House of Games "Answer Smash".
This is where the first part of the answer and the second part of the answer are merged together to give a "smashed answer"
For example:
Q: Which cocktail is made with ingredients such as vodka, tomato juice, and other spices and flavourings?
Who was the female judge of the Great British Bake off from 2010-2016?
Answer: Bloody Mary Berry
Scoring
Everyone will receive 1 point for each correct answer you give.
I will post the questions at (roughly) 5 minute intervals and quote in everyone who answered the previous question.
Bonus points may be awarded if you are the fastest to tell me the correct answer. Discrepancies/Challenges in correct answers and scoring will be dealt with on a case-by-case basis.
Happy Quizzing!
Question 1
-
Spoiler:

Show
Killing Eve Myles
Question 2
-
Spoiler:

Show
Into the Woody Harrelson
Question 3
-
Spoiler:

Show
The Spiderwick Chronicles of Narnia ( e.g. the lion, witch and the wardrobe)
Question 4
-
Question 5
-
Spoiler:

Show
Never Let Me Gone Girl
Question 6
-
Spoiler:

Show
Men in Black Mirror
Question 7
-
Spoiler:

Show
Big Bang Theory of Everything
Question 8
-
Spoiler:

Show
50 Shades of Grey's Anatomy
Question 9
-
Spoiler:

Show
The Empire Strikes Back to the Future
Question 10
-
Spoiler:

Show
Helen Mirror Mirror
Leaderboard
- Miriam29 - 15
- LifeIsFine - 11
- CatusStarbright - 11
Spoiler:

Show
<div>Thelonious 10<br></div><div>Muttley79 9<br></div><div>Andrew97 7<br></div><div>ellaswords 5<br></div><div>LovingLucy 5<br></div><div>PAK15TAN 4<br></div><div>Aph 4<br></div><div>confusedfuture 4<br></div><div>laurawatt 4<br></div><div>Cabin19 4<br></div><div>goldie2021 3<br></div><div>LaGataSonriente 3<br></div><div>Flobro 2<br></div><div>markovchain17 1<br></div><div>Chronoscope 1<br></div><div>Reality Check 1<br></div>TakeALittleWalk 1