Hello TSRians,
Every year there are absolutely tons of threads looking for help with Of Mice and Men. How about we pool collective knowledge rather than letting it be forgotten each year?
I'll throw in my basic notes now, and as people post good stuff we can update the OP. I'll add bits about characters and themes too when I can.
Context of the novel

Spoiler:

Show
The author John Steinbeck was raised in the Californian mid west, working as a hired hand on ranches during his teenage years. He went to Stanford University, but studied for six years without earning a degree. He worked as a reporter before taking time as a caretaker to work on his novels. Many of his texts explore poverty stricken Californian 'nomads' and the difficulties of the working class in the region.
In the American 1920s, the country experienced a post war economic boom. During the decade of 1920-30, America became the worlds first super power. However, alongside the famous urban wealth, there was a huge divide for people in rural areas. The 'roaring twenties' did not extend to the Californian farms that Steinbeck writes about. The 1920s America was also a time of poor rights for women, disabled people, and african americans. By the 1930s there had been a large increase in women working, with cultural differences such as wearing shorter skirts, the ability for fair divorce, and the right to vote. There was little change for black americans and rural working class americans, who went through a period of extreme animosity with eachother and towards the changing role of women.
After the first world war, there was a large immigration towards California by rural farmers. This was from a combination of factors, most prominently being the recession in prices for crops. Farmers had to work for 5x the amount of crops for the same price they would have gotten years ago. In order to to do this, many of them bought farming equipment and land on credit, which caused chaos when the 1929 wall street crash forced banks to collect debts instantly. Worse, there was a drought for several years from 1931-1934 across Texas, pushing more skilled farmers/former land owners towards california. California became so popularly known as a promised land that it is stilled parodied today.
South Park Family head to 'Californy' for a better life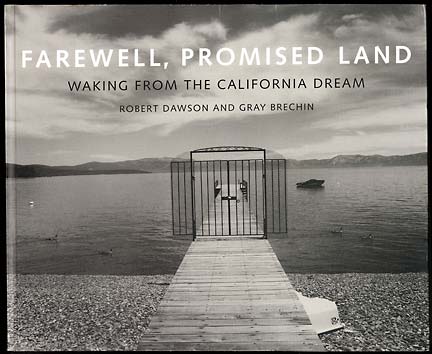 The literary world of the 1930s was permeated by texts that considered themselves to be
Literary
Realists, though theatrical realism was more prominent and likely influenced Steinbeck more prominently. Many american novels of the 1930s were considered to be socialist realist texts that very specifically portrayed the conditions of the working classes. Text that considered themselves realist were portrayals of events as closely to real life as possible What this often translated to was simply the use of language not being academic English, but colloquial/slang.
The Plot of the Novel
Spoiler:

Show
Steinbeck's Novel 'Of Mice and Men' takes it's title from a famous poem by Robert Burns.
The poem almost entirely describes the plot of the novel, but the novel was originally going to be titled 'Something That Happened'. Steinbeck took inspiration for the tale from his real life experience of a farmhand killing another man.
Two Farm hands travelling to pursue their dreams of their own farm are the central characters of the novel. Lennie Small, a seemingly disabled man of large size & strength, accompanies George Milton, a seemingly clever man with no formal education.
It becomes clear that George protects Lennie, with their reason for leaving their old employment being due to Lennie having held a ladies dress inappropriately and been accused of rape. Lennie likes touching soft things, and George often tells him a story of them having their own farm with soft rabbits that Lennie can stroke. They set a meeting point incase anything goes wrong at the ranch, and head in to seek employment.
They are hired at the ranch, and are soon confronted by Curley, the son of the farm boss. Curley is a small man, who dislikes the tall and strong Lennie. Curley's wife is flirty and dresses provocatively, and Lennie is attracted to her. The final characters are Candy, an old man who has worked the ranch for years, Slim, a skinner who keeps dogs, and Crooks, an educated farm hand who is isolated because he is black.
Despite the hostility from Curley, the old man Candy offers to pitch in $350 towards a new ranch if he can live there. The trio work out that they can afford their own ranch by the end of the month. Curley however attacks Lennie, who doesn't fight back until George urges him to. Lennie breaks Curley's hand, ending the confrontation.
George goes into town with the other farm hands, leaving Lennie at the ranch. Curley's wife flirts with Lennie, but also shows a cruel side by belittling the ranch hands who've stayed behind, particuarly Crooks (the black farm hand). She threatens to have him lynched.
Lennie meets Curley's wife in the ranch, and she reveals she dreamed of becoming a movie star. Her dreams crushed, she flirts with the farm hands for the attention. She lets Lennie stroke her hair, but panics when he is too rough with her. In the scuffle Lennie accidentally breaks her neck. Lennie runs away.
George and the other ranch hands find the body, and he knows their dream is over. He heads to the meeting place where he finds Lennie. To calm the panicked Lennie down, George talks to him about their future ranch, and quietly shoots Lennie in the back of the head to save him from being Lynched by Curley. The other mind find George then, and are confused as to why George killed him. Slim realises he did it out of love, and
Here is also a video if anyone needs an easier to digest form. Or you know, you could just go read the novel.
The Characters


Lennie Small
Spoiler:

Show
Lennie Small is huge and lumbering and, in many ways, the opposite ofGeorge Milton. Where George has sharp features and definite lines, Lennie is "shapeless." Often he is described in terms of animals. He lumbers like a bear and has the strength of a bear, but his actions are often described like those of a dog.
Lennie's personality is like that of a child. He is innocent and mentally handicapped with no ability to understand abstract concepts like death. While he acts with great loyalty to George, he has no comprehension of the idea of "loyalty." For that reason, he often does not mean to do the things that get him into trouble, and once he does get into trouble, he has no conscience to define his actions in terms of guilt. Lennie only defines them in terms of consequences: "George is going to give me hell" or "George won't let me tend the rabbits." He is devoted to George like a dog is devoted to its master, and he tries to follow George's commands. There is a childlike wonder in Lennie that can be seen when he first sees the pool of water and slurps down huge gulps of water like a horse.
Lennie's greatest feeling of security comes from petting soft things. When the rest of the world gets complicated and scary, petting soft things helps Lennie feel safe. In petting dead mice, Lennie is doing something that makes him feel safe. Society as a whole would disapprove of what he is doing, but Lennie sees nothing wrong in his actions. When they have their farm, as George tells him at the end, Lennie will not need to be scared of bad things any more, and he can tend the rabbits and pet them.
Lennie's prodigious strength combined with his lack of intelligence and conscience make him dangerous, and he needs George to keep him out of trouble. George takes care of Lennie and makes the decisions for him. George also gives him advice and helps Lennie when overwhelming forces, like Curley, scare him. George keeps the dream out in front of the huge man as a goal: Their farm is a place where they can live together, have animals, grow their own crops and, in general, feel safe. Lennie has little memory, but the story of their dream is one he knows by heart. While George never really believes in this farm, Lennie embraces it with childlike enthusiasm. Every time he makes George tell their story, his enthusiasm excites George, too. Lennie's innocence keeps the dream alive, but his human imperfection makes the dream impossible to realize.


(Current Source: Cliff Notes http://www.cliffsnotes.com/literatur...s/lennie-small)
George
Spoiler:

Show
George is described as physically small with very sharp features, an opposite to Lennie Small. Milton is the last name of the author of one ofSteinbeck's favorite works, Paradise Lost. In that epic poem, Adam and Eve fall from grace in the Garden of Eden. Because of their fall, mankind is doomed to be alone and walk the earth as a lonely being. Some critics believe George represents that doomed man who longs to return to Eden. His one chance to avoid that fate is his relationship with Lennie, which makes them different from the other lonely men. But despite this companionship, at the end of the book, George is fated to be once again alone.
George's personality often reflects both anger and understanding. Of the two men, he is the one who thinks things through and considers how their goals can be reached. Once Candy makes the stake possible, George comes up with the details: where they will get the ranch, how long they must work to pay for it, and how they will have to keep a low profile in order to work for the next month. George also foresees possible complications and gives Lennie advice about what he must do in order to help their future. While George can be very rational and thoughtful, he also gets frustrated and angry with Lennie because the big man cannot control his strength or actions. George repeatedly gets angry, so much so that Lennie knows by heart what it means when George "gives him hell." But George's anger quickly fades when he remembers Lennie's innocence and his inability to remember or think clearly.
George, unlike other men, has a companion and friend in Lennie. Because of this, Lennie makes George feel special. They are different from all the other guys, and George realizes only too well that they have a special bond. At the ranch, George often plays solitaire, a game for one. Without Lennie, George would be a loner. Even though George gets frustrated by Lennie's mental weakness, he also feels compassion for his friend. Lennie offers George the opportunity to lay plans, give advice, and, in general, be in charge. Without Lennie, George would be just like the other hands, but with Lennie, George has a strong sense of responsibility. In the end, he even takes responsibility for Lennie's death. George also understands that Lennie does not have an adult's sense of guilt and does not understand death or murder beyond it being a "bad thing." George makes it possible for Lennie — sometimes — to understand at least partial consequences of his actions. Unfortunately, George does not realize how dangerous Lennie can be, and this lack of foresight adds to the downfall of their dream.
Their dream also sets George apart from the others because it means he and Lennie have a future and something to anticipate. Unlike Lennie, George does not see their dream in terms of rabbits; instead, he sees it in a practical way. Their farm will be one where they can be independent and safe and where he will not have to worry about keeping track of Lennie's mistakes. They can be secure and in charge of their own lives. However, Lennie is the one who adds the enthusiasm because George never really believed they could swing this farm of their own. He mostly uses the story to give Lennie something to believe in for their future. Only when Candy offers the stake does George actually begin to see that this dream could come true. But, realist that he is, George tells Candy over the lifeless body of Curley's wife, "I think I knowed from the very first. I think I know'd we'd never do her. He usta like to hear about it so much I got to thinking maybe we would [be able to have the farm.]" In the end, George Milton is man alone once again.

(Current Source: Cliff Notes http://www.cliffsnotes.com/literatur.../george-milton)
Curley's Wife.
Spoiler:

Show
Named simply for her relation to Curley, Curley's wife is a beautiful or 'Purdy' woman who is defined by being a possession of Curley's. She is the only female on the ranch, and it is revealed she is flirty with the men because she is extremely lonely.
Linking back to the context of the novel, urban women in 1920s /1930s America were often see in a negative light due to their freedom and revealing clothing. Many felt that the new puritan American homeland was potentially being ruined by these new 'Eves' who were committing all the temptations of sin again.
In the novel Curley's wife provides the obstacle to George and Lennie's dream, preventing them from ever having a happy resolution to the story. Many feel that due to her initial presentation to the reader as a classic goading secondary villain, she is portrayed negatively by Steinbeck. However before her death she shared her hopes and dreams with Lennie, and the reader garners an insight into her as a human rather than a possession.
Curley.
Spoiler:

Show
Curley, the boss' son, is an evil character in Steinbeck's world. EvenLennie feels the sense of menace when Curley first comes into the bunkhouse. Curley is a "thin young man with a brown face, with brown eyes and a head of tightly curled hair." According to Candy, Curley is an amateur boxer and is always picking fights, especially with guys who are bigger than he is.
Curley tries to prove his masculinity by picking fights. Another way to prove himself is by marrying a physically attractive woman. His wife is never given a name, but by calling her "Curley's wife," Steinbeck indicates she is his possession. Curley refuses to let her talk to anyone on the ranch, isolating her from everyone and setting the stage for trouble. He makes a big show of keeping his hand soft to caress her, yet patronizes the local whorehouse on Saturday night. While he may strut around the ranch because of his position as the boss' son, he obviously cannot satisfy his wife and is mean to her. Curley beats up any man who dares to talk to her; the only one he listens to and seems to respect is Slim.
When Curley picks the fight with Lennie, he does not realize the danger he is in. Once George allows Lennie to fight back, Lennie smashes Curley's hand, breaking every bone. Curley whimpers like a baby and cries helplessly with the pain. When Lennie kills Curley's wife, Curley sees this as his opportunity for revenge. In his meanness, he tells Carlson to aim for Lennie's gut so that Lennie will suffer. This, in turn, causes George to make the decision to kill Lennie mercifully.
(Current Source: Cliff Notes
http://www.cliffsnotes.com/literatur...nalysis/curley
)
Crook.
Spoiler:

Show
Crooks is so named because of a crooked back caused by a kick from a horse. Crooks is the stable hand who takes care of the horses and lives by himself because he is the only black man on the ranch.


Chapter four starts with the description of Crooks's "harness room" which was is as a "little shed that leaned off the wall of the barn" and his "bunk was a long box filled with straw. This suggests that Crooks was not treated very well or very respectfully in the ranch because he was separated from the other men in the ranch and had to stay by himself, next to the animals. This was because during the 1930s, racial discrimination was quite severe. Black men had a much lower status than others, and were not treated equally. In fact Crooks was so low in the social hierarchy, that he was almost treated like an animal. This is because he lived right next to them and his bunk was filled with "straw" which is usually for the horses.
This point is further emphasized by the fact that Crooks had a "range of medicines, both for himself and the horses", which shows that he is almost no different from the horses. The medicine could also be a metaphor to show that Crooks is ill from the unfairness of the world. This evokes sympathy for Crooks from the readers because of the way he is mistreated by others, just because he is black.
However, even though Crooks is treated like he is almost inferior to the rest, ironically he is intelligent and probably more well-educated than most of the men in the ranch. This is shown by the description of the "tattered dictionary and a mauled copy of the California Civil Code for 1905" in his room, which not only shows that he is well educated but also that he is aware of his rights.
The sympathy from the reader heightens when Lennie enters Crooks's room and his immediate reaction is tell Lennie that he has no right to come in his room and that "nobody got any right in here" but him. Crooks's initial reaction could show that it doesn't usually happen that people come in his room, so he is slighly taken back by Lennie entering. However Crooks gives in after a while and says to lennie to "Come on in and set a while", which shows Crooks finally has some company and is rather happy about it. This make the readers feel sympathy for Crooks as they realise that he doesn't usually have much of a company just because he is "black" and the men in the ranch say he "stink[s]". He expresses his sadness to Lennie when he says that "a guy goes nuts if he ain't got nobody" and "a guy gets too lonely an he gets sick", which shows that just because of his skin colour Crooks has been deprived from having company all his life, which brings in the theme of loneliness. When candy enters "it was difficult for Crooks to conceal his pleasure with anger" because he was so happy to have someone to finally talk to. The fact that this is what makes him so happy shows that all he wants is to escape the loneliness and discrimination that he has been subjected to all his life, especially for something that he is not even responsible for.
However at the same time, Steinbeck manages to create a dislike for Crooks in chapter 4. This is because when Lennie is in Crooks's room, Crooks enjoys torturing Lennie by saying "S'pose George don't come back"and when Lennie reacts he "pressed forward some kind of private victory". This makes the readers dislike Crooks because he is intentionally torturing Lennie mentally, knowing that he is mentally disabled, just because he knows that he can. This can be a result of discrimination and loneliness. Crooks has experienced this so many times in his life, that when he gets a chance, he inflicts the same pain on someone else just because he can. This shows the consequences of loneliness, and evokes a mixed reaction from the readers because even though Crooks is not being a nice person to Lennie, they know that Crooks has been through alot, so they cannot completely dislike him.


The Themes


Spoiler:

Show
Soon To Come