Ayyy #2002-2003Babies
Crikey, we've moved to the A-Levels section now.
Here we will study.
Here we will learn and have fun.
Here we will complain because life's decided to curse us with another year of agony and despair
This is our little Year 12 space where we can get to know each other and ask for study help etc!
Anyway, roll on the mandatory questions...
ICEBREAKERS
Spoiler:

Show
What's your name?
How did you find the GCSE experience?
What A-Levels (or other equivalent qualifications) are you taking? [Specifying boards will help to find other people sitting the same exams!]
What is your favourite subject?
Have you stayed on at your school or are you going somewhere new?
Your initial feelings about starting Year 12?
Any hobbies or interests?
What are you looking forward to the most?
If you have a GYG* blog, link it here:
*A GYG (Grow Your Grades) blog is a personal study blog TSR users run to document the highs and lows of their academic year. It runs from September to August each year, and if you're a winner, you could win a prize! If you're interested, click
here
.
Also, huge huge HUGEEE shoutout to
clouddbubbles
for the amazing
Year 11 thread
last year. Thank you, Bubbles!
Good luck to everyone! I hope you'll feel happy to utilise this area. We're all here to support you.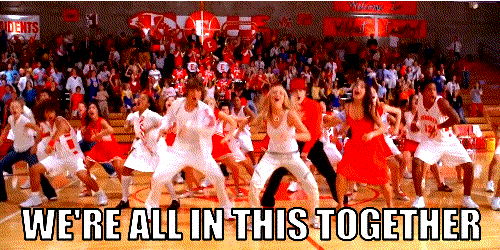 Edit: Hi New Year 12s/Class of 2022! This thread has all the Old Year 12s (or soon to be Year 13s) in it! A fresh new thread for you guys should be up and running in the next couple of days. You're more than welcome here if you'd like tips from any of us!
---
~ Notice Board ~
#smallprintalert
Okay, I need to give a huge shout out
ClubNeon
for this idea and
entertainmyfaith
for the links I'm about to share because I'm highkey stealing ideas here, but thank you to both of you and I hope you don't mind lolol.
I'll edit in popular links here, plus add anything you guys want to share. Just let me know! x
Getting ready for A-Levels

A-Level Revision Tips
Advice from A* students
Doing GCSE retakes during A-Levels
A-level study groups
---